All Eyes On Serena Williams vs Maria Sharapova Clash
Published 06/04/2018, 6:06 AM EDT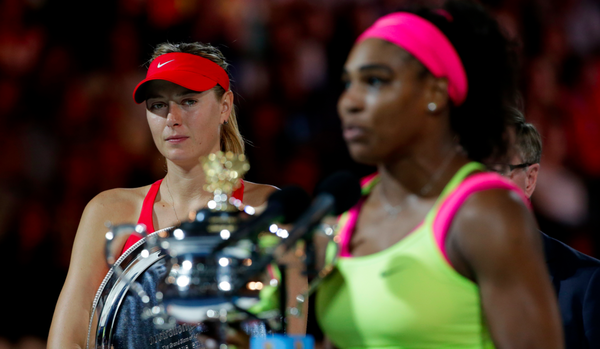 ---
---
H2H: 19-2
ADVERTISEMENT
Article continues below this ad
Streak: 18-0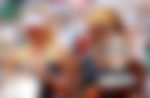 Serena Williams has won it all. Her total of 23 Grand Slam singles titles marks the record for the most Grand Slam wins by a tennis player in the Open Era. And she is second in the all time list behind Margaret Court at 24. Her continued participation in the game after becoming a mother makes her case for being the greatest of all time a tad bit stronger.
ADVERTISEMENT
Article continues below this ad
At the heart of this claim lies the absolute annihilation of some of the best to play with her, repeatedly. Sharapova is a prime example. The Russian, has a Career Slam of her own, and has 5 Grand Slams in total. She stunned the world in 2004, when, as a 17-year-old kid, she defeated the favourite Serena Williams for the Wimbledon crown, and rocketed to superstardom. She again defeated Serena in the very next game. Big mistake. You don't cross Serena Williams that way!
Since then, Williams has gone on a yet unbeaten streak of 18 matches, 3 of which have been Grand Slam finals. They are all set for a showdown for the 22nd time at the French Open Round of 16 today.
Every time she steps on the court against Maria, it looks like she is still looking out for a revenge for the 2004 Wimbledon Final defeat. She demands an answer because against Maria, each shot is a bit faster than the rest, each grunt a bit louder than the rest. And at 36, plus a new baby, she shows no signs of stopping. The Russian will have to do something exceptional to get past her.
ADVERTISEMENT
Article continues below this ad
Also, Sharapova opened up about her relationship with Serena Williams, in her book 'Unstoppable: My Life So Far.'  She described Williams as an intimidating personality. According to Sharapova, it was important for people to talk about their rivalries in their autobiographies.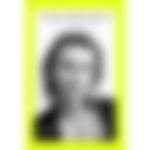 "I think the book was 100 per cent hearsay," said Williams. "At least all the stuff I read and the quotes that I read, which was a little bit disappointing."
ADVERTISEMENT
Article continues below this ad
"It's a Wimbledon final. So I think it would be more shocking if I wasn't in tears. I think what happens there should definitely maybe stay there and not necessarily talk about it in a not-so-positive way in a book."
"The book was a lot about me," Williams continued. "I was surprised about that, to be honest. You know, I was, like, 'Oh, okay. I didn't expect to be reading a book about me, that wasn't necessarily true'. So I was, like, 'This is really interesting, but… I don't know. I didn't know she looked up to me that much or was so involved in my career.'