"Have to Make a Split Decision in Milliseconds": Serena Williams Explains How Tennis Helps Her to Pivot in Business
Published 03/22/2021, 4:30 PM EDT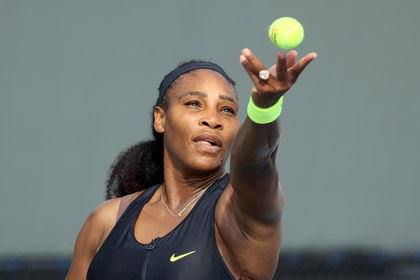 ---
---
'Slam Queen' Serena Williams has opened up on how her positive mindset, which continues to drive her pursuit of excellence on the court, also helps her ride choppy waters in business.
ADVERTISEMENT
Article continues below this ad
Appearing in a recent webinar, the 23-time Grand Slam champion said that the pandemic which wrecked economies across the world and put millions out of work, also brought huge challenges in her business but it's her "fortitude" that helped her battle past them.
"When COVID-19 happens, when there's a pandemic, you really have to have the mental fortitude to be like, 'okay, we're not gonna give up, we're going to figure out a way to adjust, we're going to figure out a way to pivot,'" Serena said.
ADVERTISEMENT
Article continues below this ad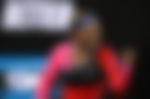 She added that even in sports, particularly tennis, a player is often faced with a situation where she has to make a decision on the spot in a bid to fight the odds and turn a match in her favor.
Serena Williams says in both tennis and business, one has to take split decisions to pivot
The 39-year-old Serena said that it's the ability to think on her feet and take "split" decisions on the court that has also served her well in business, especially in challenging times such as now.
"Particularly in tennis, you have to be able to make a split decision… in milliseconds I should say… When you compare that to business you have to be able to pivot when things change," the American said.
She added that one needs to have the "tenacity" to keep going and think that there's always "another day". It's the same tenacity and never-say-die attitude that has kept Serena going full throttle in the arena of women's tennis.
Serena came into this year's Australian Open in the hope of breaking her three-year title jinx in Grand Slams.
ADVERTISEMENT
Article continues below this ad
Also in close sight of her 24th title, which would put her level with the legendary Margaret Court's career tally of Major trophies, the American steamrolled opponents on the way to reaching the semifinals.
While her campaign ended on a bitter note after a straight-set loss to eventual champion Naomi Osaka in the last-four, one hopes her characteristic spirit to defy naysayers will see her pick up from where she left off at the next Grand Slam.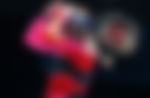 ADVERTISEMENT
Article continues below this ad