Sergio Romero: What it means for De Gea and Valdes?
Published 07/27/2015, 12:57 PM EDT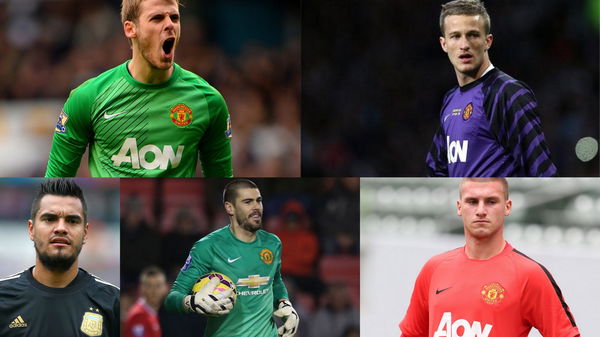 Sergio Romero became the fifth player to join Manchester United, on a free transfer, this summer.
ADVERTISEMENT
Article continues below this ad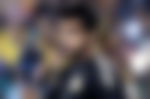 The 28-year-old, who is also the National goalkeeper of the Argentinean team, was rumored to be in contact with the club for the past two weeks and has been finally confirmed by the club. With his inclusion into the side, this makes him  the 5th goalkeeper for the team, which includes names like David de Gea, Victor Valdes, Lindergaard and Johnstone. This is a large number for a position, which sometimes, is played by just one player through the entire season! Does this give any indication of what is to come?
ADVERTISEMENT
Article continues below this ad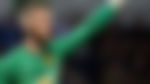 The David de Gea saga has been stretching out for a while now, and now we, as fans, are confused as to what to expect. Should we give up hope and believe that Sergio Romero or Valdes can replicate the brilliance of the shot stopper? Or should we still trust that David de Gea will be as loyal to the club as he has been till now, and will continue to serve the club? According to the press reports, Louis van Gaal claims that Sergio Romero would be the number one keeper if David chooses to leave. He was quoted saying to MUTV:
"I think Sergio Romero can fulfil that because you have to handle quickly what may happen with David De Gea. I think he is a very good choice."

"He is the Argentinian goalkeeper. He has international experience. I know him very good because I picked him when he was 19 years old to AZ Alkmaar, my former club."

"I know him. I also know his character so I hope he can have a contribution to our selection and I have confidence he can give that."
When asked about Romero's character and playing style, the United boss said:
"He is a goalkeeper and he stops the balls, and that is also his position, but he can also build up with his feet and that is, in our profile, very important, but also his stature is very good — he is tall.

"In the Netherlands he dominates the 60-metre area and I don't know if he can do that in England, because it is a little bit different, but he is physically strong and he has confidence in himself, which is also very good I believe."
This sounds like confident talk and an intelligent move. Considering that the de Gea deal is almost done, he has brought a player who is good at exactly what de Gea did well- Shot stopping. What this means is that Louis is not going to lament over the loss, but now has someone who will give the Spaniard a run for his money, if he plans to stay.
ADVERTISEMENT
Article continues below this ad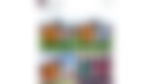 On the other hand, Victor Valdes finds himself in a tight spot. He joined the club last season, knowing full well that he wouldn't be able to secure a first team spot in the club.  Now, however, an invisible rift has built up between the player and the manager due to a Facebook post, which showed his displeasure in playing for the U-21 team. The image sparked a controversy and things seem to have only gotten worse. With van Gaal being one of those people who doesn't tolerate any kind of idiocy, Valdes could very well be pushed out if he doesn't agree with the club.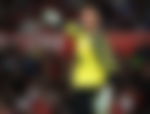 Lindegaard is growing old by the season and has often been known to speculate his future at the club. We can see him walking out of the club soon, possibly even this transfer window. Johnstone on the other hand, is new and has prospects of growth at the club. He can find himself being shunned, despite being class- like Lindegaard. Or, he can make his own spot. There is also a third possibility of using the club as a slingshot to jump to other clubs in Europe too. All said, Johnstone has a lot of potential and probability.
ADVERTISEMENT
Article continues below this ad
This buy has all but made a mess of the United lineup. It's all up to Manchester United and the boss Louis van Gaal to get the job done and to decide whose future takes which path. This might even decide the club's fate as whole, this season. We will only know once the season starts, but until then all we can do is speculate.