Why Did Serie A Ban Green Kits from Being Worn by Team Players?
Published 07/16/2021, 2:55 PM EDT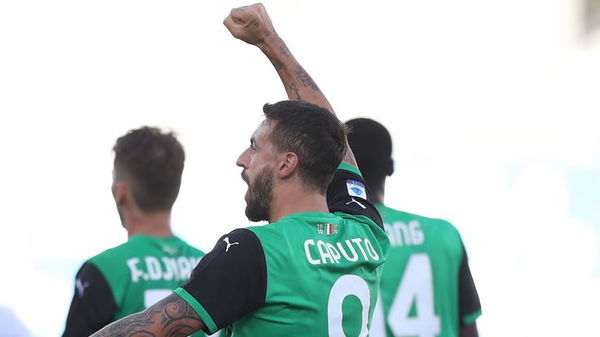 Serie A recently came out with a rule that banned green kits that a few teams wore because they looked too similar to the grass. This change will come into effect starting from the 2022-23 campaign as the league is trying to move towards a more television-friendly direction.
ADVERTISEMENT
Article continues below this ad
This decision might have been prompted by Lazio's lime green kit, which looked slightly similar to the grass, but they are not the only team with green in their jerseys.
In the 2021-22 season, Sassuolo and the newly promoted Venezia wear primarily green jerseys as their home kits.
ADVERTISEMENT
Article continues below this ad
However, this change will not apply to goalkeepers, as several goalkeepers wear green shirts to differentiate themselves from the outfield players. Moreover, Sassuolo does wear a green jersey that has black stripes which might not warrant a change in the future.
Serie A has at least given clubs a lot of time to rethink their jersey and to make the necessary changes sooner rather than later. All clubs have over a year to evaluate future designs and the league would appreciate the change if it helps bring more eyes to the competition.
Inter break Juventus' mega streak to become Serie A champions
Aside from the groundbreaking new rules, the Italian top-flight enjoyed a historic season in which perennial champions Juventus finally lost their league title to eventual champions Juventus.
Buoyed by their manager Antonio Conte and some vital goals from Romelu Lukaku and Lautaro Martinez, Inter eventually finished the season with 91 points.
ADVERTISEMENT
Article continues below this ad
The second-best team, AC Milan, finished on 79. The competition for second place went down to the wire as the second and the fifth team (Napoli) only had two points between them.
Juventus, led by the league's top scorer Cristiano Ronaldo, finished in fourth place after a tumultuous season. This time around, there is a lot of speculation as Juventus is strengthening their team to mount another title charge.
ADVERTISEMENT
Article continues below this ad
On the other hand, Inter lost one of their best players in Achraf Hakimi to Paris Saint Germain. No matter what happens, this will be one of the most interesting seasons of Serie A.