"Shaking": Novak Djokovic Recalls a Unique Fan Experience in Acapulco, Mexico
Published 03/13/2021, 1:20 PM EST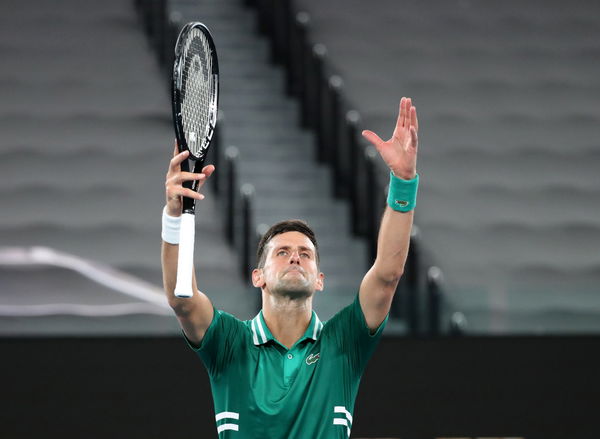 ---
---
World No.1 Novak Djokovic is a global star and is very famous. His fans are some of the most die-hard fans in tennis and take the first opportunity to see him play. Thus there was a unique fan experience, the Serbian experienced when he last time played in Acapulco, Mexico.
ADVERTISEMENT
Article continues below this ad
In the latest interview, Djokovic was lost for words for Mexico as he received a lot of love and support. While undergoing a practice session during the 2017 Acapulco Open, thousands of fans flooded the stadium to see the Serbian. This was something new for Djokovic.
"I love Mexico, I love Acapulco and I still remember the first time I had the practice session on the center court in Acapulco. I couldn't believe the amount of people that showed up for the practice session there."
ADVERTISEMENT
Article continues below this ad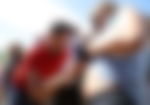 Seeing thousands of people in the stadium just to get a glimpse of a practice session, shook Djokovic. In his vast career where he has played in jam-packed stadiums, Djokovic was overwhelmed to see such a response.
"I mean as much as of an experience that I have playing on the tour for so many years and I never had an issue to play in front of the full stadiums, I was surprised because I didn't expect that. So I was shaking for the first 30 minutes because I didn't expect people to show up on the practice session."
Novak Djokovic loves playing in Mexico!
Thus this showed Djokovic the passion Mexicans have for tennis. He compared the fans in Mexico to the ones in the Balkan region, and he felt at home with so much support.
ADVERTISEMENT
Article continues below this ad
"Thousands of people and that had that has shown me and proven to me how much Mexico loves tennis and I can't wait to come back to Mexico to play."
However, all didn't go well for Djokovic on the court in the 2017 Mexican Open. He was beaten in the earlier rounds by Nick Kyrgios. The Serbian would have loved to play the 2021 edition of the Mexican Open starting on Monday. But he is currently unfit and thus has not featured since his Australian Open 2021 triumph.
ADVERTISEMENT
Article continues below this ad