Shakur Stevenson – The Next Floyd Mayweather ?
Published 03/15/2020, 3:09 PM EDT
By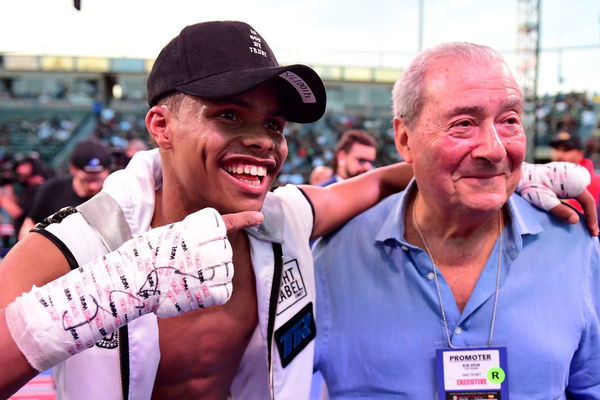 Legendary Boxing promoter Bob Arum has crowned Shakur Stevenson as the next ''Floyd Mayweather''. Shakur is an Olympic bronze medalist and has a record of ( 13-0)
ADVERTISEMENT
Article continues below this ad
Speaking about Shakur Stevenson, Bob Arum said
"He's the second coming of Floyd Mayweather. Shakur is tremendously confident in his abilities, just like Floyd. He is a superb defensive fighter, just like Floyd. And he is like a genius in the ring, the way Floyd was."
ADVERTISEMENT
Article continues below this ad
Bob Arum's assessment of Stevenson is spot on, Shakur's defensive abilities coupled with his boxing IQ makes him boxing's next prospect. Funnily enough, Floyd was part of Arum's promotion and became a bigger star when he left. Shakur Stevenson was supposed to face Miguel Marriaga on Saturday but due to the Virus knocking- down significant fights, this will have to wait.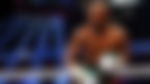 What's next for  Stevenson ?
Just like most people, Stevenson will have to play the waiting game. With fights being rescheduled left, right and centre its hard to predict a potential date. A title defence will certainly happen as this is an anticipated match-up.
Despite Marriaga being an underdog he certainly has the skill to pull off an upset. Moreover, Marriaga has the experience of a title defence and has fought fighters such as Vasyl Lomachenko.
ADVERTISEMENT
Article continues below this ad
Given the abilities and experience of both fighters, this would be an ''intense'' match-up. Shakur's defensive abilities will be tested against a strong counter puncher like Marriaga. However given the current health crisis, it's a matter of if than when we get to see this fight.
Shakur and Marriaga aren't the only fighters facing the brunt of the virus with several fights cancelled or postponed. Stevenson has the potential to reach the very top and despite this small hurdle, this fight should certainly happen.
When do you think the fight will happen? Let us know in the comments below!
ADVERTISEMENT
Article continues below this ad
READ :  COVID-19 "Knocks-down" Boxing for an Indefinite Period