"Sit your a** down": NBA Legend Shaquille O'Neal Blasts Los Angeles Lakers Players For Championship Celebration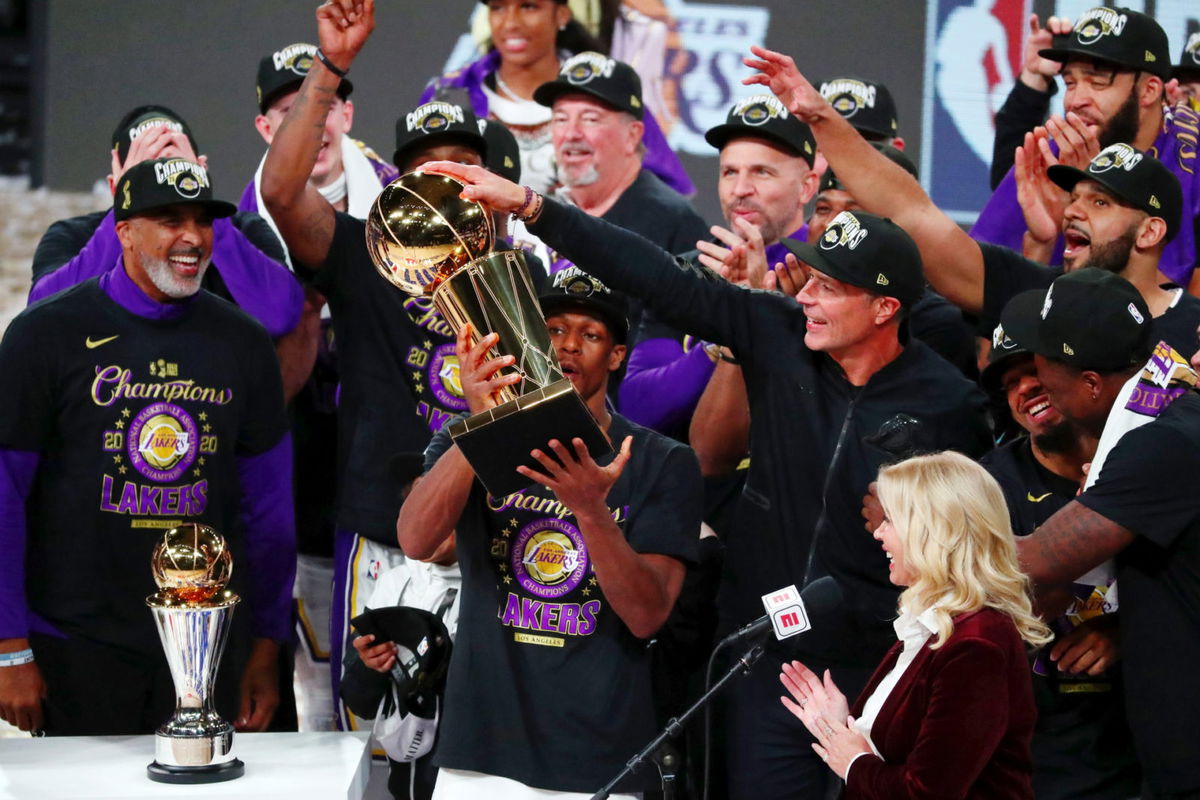 Winning a championship in the NBA, as the Los Angeles Lakers now know, is a team effort. As the league has shown us many times, a great player cannot win an NBA Championship alone. All the players need to do their part. The 2007 Cleveland Cavaliers are the best example of this. LeBron James did his best to bring a mostly-average Cavs to the finals, only to be swept by a great San Antonio Spurs where every player pulled their weight.
The Los Angeles Lakers are the 2020 NBA Champions. LeBron James and Anthony Davis led their team to the NBA summit in the Orlando Bubble. But it wasn't just them doing the work. Players like Rajon Rondo, Dwight Howard, and KCP (among others) stepped up in the big moments for the Lakers. For the entire Lakers squad, this was a big achievement and everyone should be proud.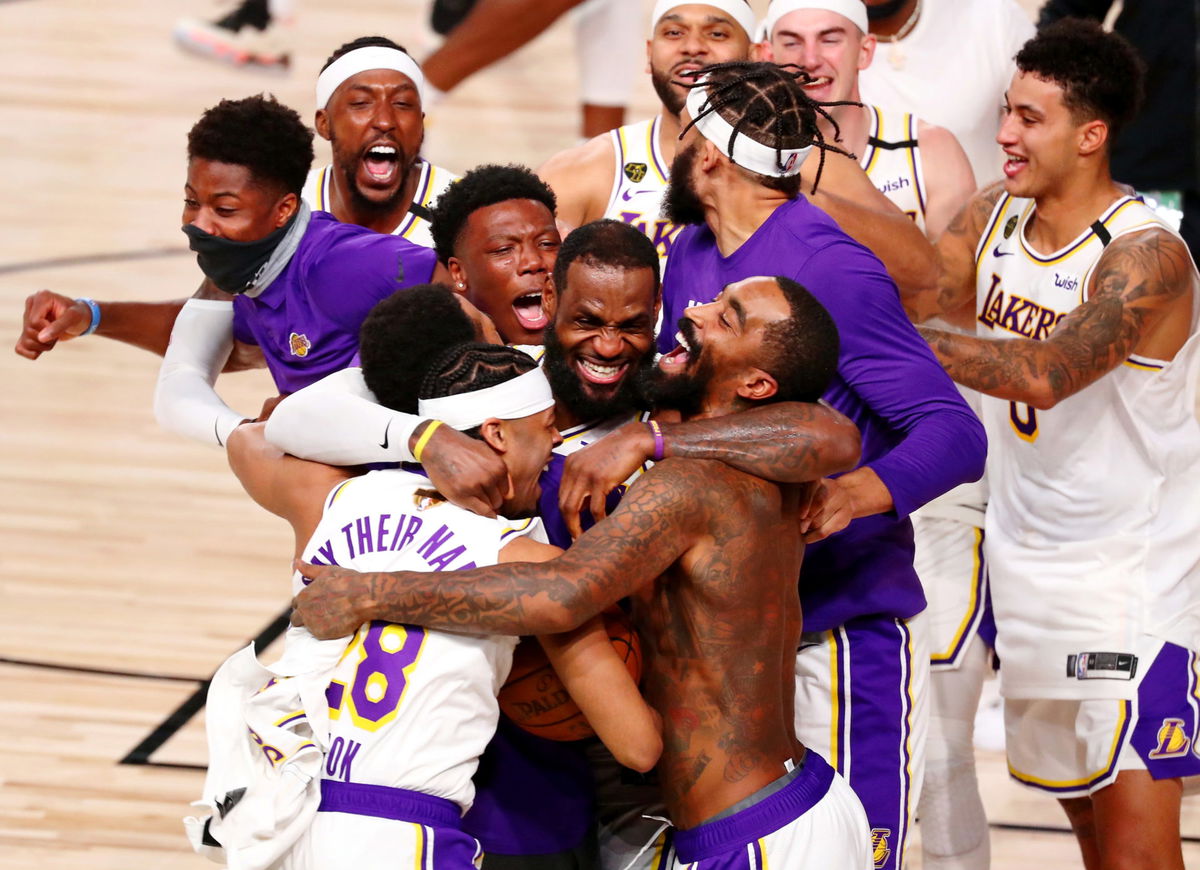 But according to NBA legend Shaquille O'Neal, not everyone should be celebrating too much.
Shaq-Attacks the Los Angeles Lakers role players
O'Neal spoke on his 'Big Podcast with Shaq' about a multitude of topics. Regarding the subject of the Lakers, Shaq went in on the role players whose celebrations (in his opinion) outweighed their contributions. He said "You know what I don't like as a player? It's a lot of (Lakers) players on their little Instagram bragging like they were the reasons they got the championship. I ain't gon' say no names."
Shaq continued his rant, with his frustrations becoming more apparent. "I know you know who I'm talking about. Stop it. Frontrunner. Bandwagon jumper. Stop it. Post one pic and sit your a** down."
O'Neal is a four-time NBA Champion and three-time Finals MVP. As one of the defining players of his generation, O'Neal certainly has the authority to call out the players for their extensive showboating on social media.
However, the former Laker should take it easy on these players. The NBA Bubble was one of the hardest places for any NBA player to be. And for the entire Lakers' team, regardless of their role, to be able to adjust to life in the Bubble and come out as champions is cause for celebration.
Get notified about breaking news and watch highlights on the go; join the Arena on NBA Hoops
Aaditya Krishnamurthy
NBA & NFL Writer. Believes that Derrick Rose would be a top-3 player today had he not gotten injured. The harsh truth is OBJ peaked after THAT catch in 2014.