"Sharapova should not be helped so much": Garbine Muguruza
Published 08/29/2017, 1:22 PM EDT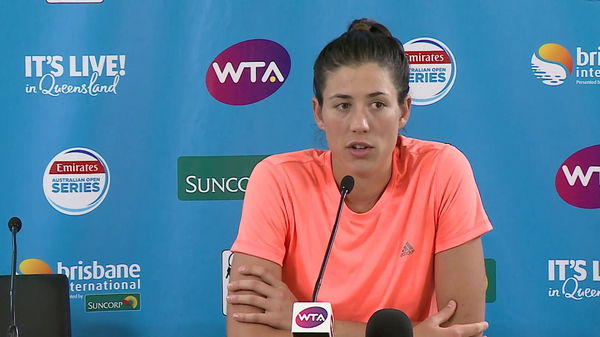 ---
---
Garbine Muguruza, the reigning Wimbledon champion, spoke to reporters about Sharapova's multiple wild cards this year. While she praised Sharapova for her competitive spirit and fighting character, she admonished the tournament directors for giving her a wild card. She believes that a player who is returning from a doping ban should not be helped so much, as it sets up a bad example to young and aspiring players.
ADVERTISEMENT
Article continues below this ad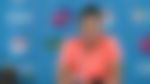 "Well I guess the fans want her back. She will improve the tournament", she said. She also went on to say that a player returning from a doping ban should be made to work for it-"I guess when someone has been banned, you have to work for it, a little bit to go and play your tournaments and not help that much sometimes".
ADVERTISEMENT
Article continues below this ad
It is a pity, that the media and the players are, still debating the Maria Sharapova doping ban. The gifting of wild cards to under ranked players, is solely decided by the tournament itself, and they take in a lot of factors into consideration before doing so, which include fan favoritism, the player's personal and professional history, the local and international popularity of the player and so on. I personally think that Maria has served her term and now it is high time for the media and the players alike, to move forward, instead of dragging the past along with them.
ADVERTISEMENT
Article continues below this ad
Muguruza was also asked about the eight-way battle for the top position, to which Muguruza replied "It's going o be a fun tournament I guess, because there is a lot of movement (in the rankings)". She also said that winning Wimbledon and Cincinnati doesn't matter much right now, as it is a new tournament and that the nerves are set to kick in during the first couple of rounds.
Muguruza is coming into the tournament after demolishing Simona Halep in the finals of Cincinnati, as a clear favorite to the title, but such is the uncertainty in the women's division that it would be difficult it pick out favorites for the title.
ADVERTISEMENT
Article continues below this ad