"Shatter All Expectations"- King of Fighters XV Confirmed to Release in 2021
Published 01/09/2021, 11:43 AM EST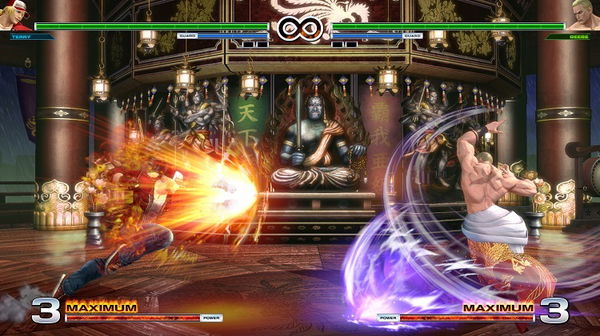 SNK released the first King of Fighters game in 1994 and hasn't looked back ever since. Back in the day, the franchise developed games for the cartridge-based arcade system board named NEOGEO. However, it became a tremendous success over the years and eventually moved on to better alternatives like the PlayStation 4 and Microsoft Windows.
ADVERTISEMENT
Article continues below this ad
The latest title in the fighting game series, King of Fighters 14, released in 2016 and was an astounding success. SNK confirmed its sequel, King of Fighters 15, in the 2019 Evolution Championship Series, and fans around the world had been waiting for more information regarding the game ever since.
Following years of anticipation, SNK has finally revealed the first look of KOF XV.
ADVERTISEMENT
Article continues below this ad
Here's the official 4K trailer for the title, uploaded on snkGame: Roster in King of Fighters XV
The official trailer reveals the six characters that will be the part of the roster in KOF XV. These include K', Kyo Kusanagi, Leona, Shun'ei, Mai Shiranui, and Benimaru. The December 2020 teaser of the game had earlier confirmed that Shun'ei would be the protagonist in the title.
The trailer ends with a motto, "Shatter All Expectations", which is the best way to describe King of Fighters 15. Even though the game will definitely release in 2021, the publishers are yet to announce an official release date. Moreover, it will be interesting to see if King of Fighters XV releases on the new-gen PlayStation 5 and Xbox Series X.
As expected, the trailer is full of fast-paced action and showcases the entrance and attack animations of all the characters. The upcoming week will be equally important for the fans, as another trailer is in the oven already.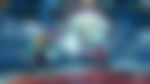 ADVERTISEMENT
Article continues below this ad
What to expect from KOF XV
Following the official reveal, KOF XV's producer Yasuyuki Oda and creative director Eisuke Ogura shared their views on it.
When asked to describe the game a little more, Ogura said, "We're focusing on keeping the series' staple of being fast-paced while also adding elements to make it more exciting" He further added, "We're able to do things now for both sound and visuals that were impossible back when developing XIV"
ADVERTISEMENT
Article continues below this ad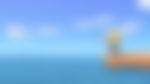 The developers are currently brushing up the features and optimizing the game. Despite all the barriers, the game will be ready to ship this year.