American star Sofia Kenin hasn't had the best time ever since she won the Australian Open 2020. After going against all odds, she beat Garbine Muguruza in the finals to capture the trophy.
However, since then, she has seen early exits in both Dubai and Qatar. Before her exit in Qatar, Sofia talked to journalists about the super return of Kim Clijsters among other things.
Sofia is very optimistic about the longevity of Clijsters return. She hopes that the Belgian can stay on for the next few years. Let's find out what the American had to say about Kim Clijsters and on increased expectations.
Know More – "I Was Cheering For Serena" – Sofia Kenin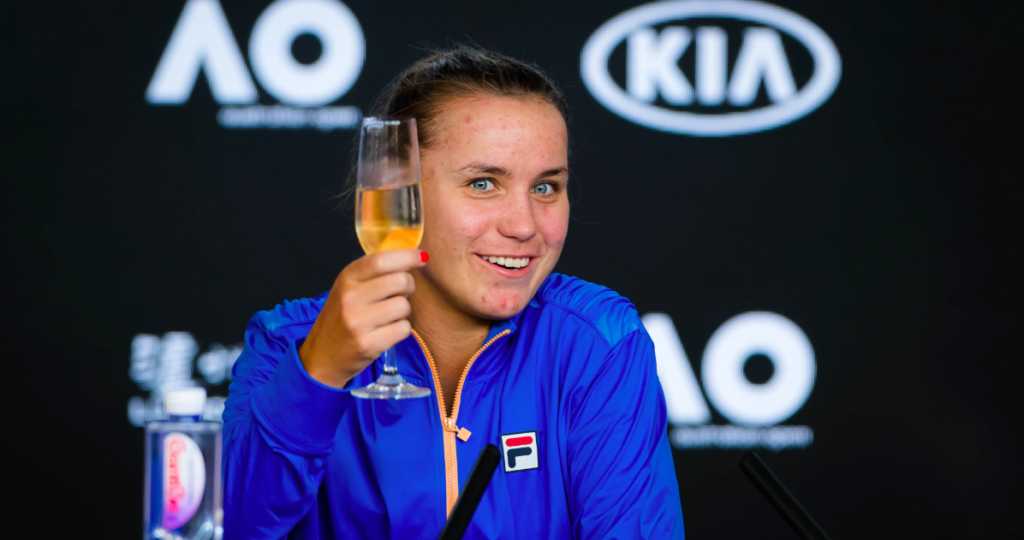 What Did Sofia Kenin Say? 
This is what Sofia had to say about Kim Clijsters. She recalled some details about how her relationship with Clijsters led to her encounter with her favourite player Andi Roddick-
"I had followed his career when he was playing; I liked how he plays and everything. I saw the tweet and it was super exciting. His words meant a lot to me and it turns he was right, I'm a Grand Slam champion now. I talked with Kim Clijsters in Dubai; she congratulated me on the Australian Open title and asked how I feel, she was happy for me."
Additionally, Kenin revealed that she's excited about the fact that Clijsters is back in action-
I'm super excited that she's back; I wish her all the best and, hopefully, she can stay for a few years. I want to keep the momentum going and deal with the pressure somehow because I fear early exits now. I will try to maintain my level and that should be enough to keep me in contention, even though I don't have to win every tournament I enter."
For Kenin, the priority has to be to get back in form.
Do you think she can perform better in the future?