"She Has Obviously Offended": Andy Murray Backs Re-Naming of Margaret Court Arena
Published 09/17/2020, 7:48 AM EDT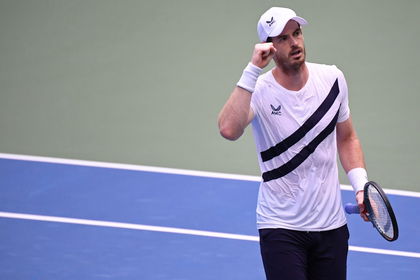 ---
---
The former World No.1 Andy Murray returns to court once again at French Open 2020. The British tennis star lost to Felix Auger Aliassime in Round 2 of the recently concluded US Open 2020 in straight sets.
ADVERTISEMENT
Article continues below this ad
Lately, the 3-time Grand Slam winner decided to make some comments on the ongoing controversy regarding the name of the Margaret Court Arena in Australia.
"Court was given a ceremony at the Australian Open this year to mark her achievements in the game. But, the reception she received from the public was lukewarm," commented the 33-year old player.
ADVERTISEMENT
Article continues below this ad
He joined the list of players including the likes of John McEnroe and Martina Navratilova. They both held protests against the name change of the arena in January.
Talking about Margaret Court, she has won 24 Grand Slams in her career-the most by any player in the history of the sport.
However, Court has made many controversial statements in the past. She once said that the women's tour was full of lesbians. During her playing career, she even commented on rival Martina Navratilova's sexuality and described her as a 'bad role model'.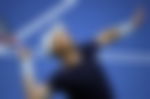 "She has obviously offended and upset a lot of people over the years"- Andy Murray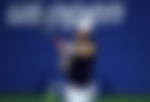 "As far as renaming the venue, I think that yes, it's something the sport should consider. I don't know who makes the final decision on that. But, I don't think her values are what tennis stands for. When you get to the Australian Open you want to concentrate on the tennis. Court's views detract from that," Murray told pridelife.com
"She has obviously offended and upset a lot of people over the years. I think the players certainly have spoken up, which is a positive thing,"-said a concerned Murray.
Speaking on whether he has heard any sort of homophobic comments before, Murray said- "I wouldn't say that. I have heard it in the locker room. If more gay men came out, it's something you might see more of potentially.
"There have been a few things said in articles I've read where players have made homophobic comments, but I've not been in the presence of anyone when they have made homophobic comments in the locker room. I think, certainly, in men's tennis, there have been a number of players who have come out as gay, but not while they're competing. I think there's still a stigma around it which obviously shouldn't be the case," – Murray added.
Tennis Australia has already distanced itself from Court's views. They have claimed that the celebration of the 50th anniversary was only due to her exemplary achievements.
ADVERTISEMENT
Article continues below this ad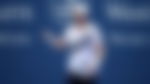 ADVERTISEMENT
Article continues below this ad