"She Has the Ability to Be Better Than Serena Williams" – Former French Open Champion Lauds Coco Gauff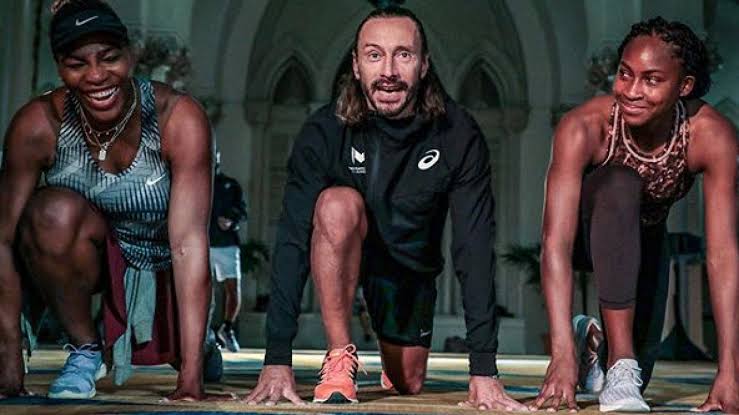 Coco Gauff is someone who has traveled across continents to play Grand Slams but she can't drive and vote. The teenage sensation is 16 and people can't wait to see what happens to her story.
One thing to remember here, Gauff has defeated Venus Williams twice in two grand slams. Beating someone with the stature of Venus Williams is some feat. Two different generations of talent met and Gauff showed her early prowess to beat the big guns.
"Coco Gauff has the ability to be the greatest player ever" – Sue Barker
With such huge wins come huge pressure. The crowds are always with her and now even as some legends as admirers. Venus Williams said that the 'sky's the limit' for the teenager. John McEnroe went on to claim that she could be World No.1 before turning 20. She is being compared to Serena Williams as well by the former French Open champion Sue Barker.
"She has the ability to be the greatest player ever, even better than Serena and I never thought I'd say that,"  champion Sue Barker says.
"Coco has all the attributes, physically, mentally, she has the game, she's going to be a superstar, with the press she is so engaging, she has just got absolutely everything. If she can start winning Grand Slams by 18 then who knows how many she could win," she added.
At just 16, critics and former players are rating her so high. Who knows she might win Grand Slams aged 18 and end up World No.1 before her 20th Birthday as John McEnroe said.
Read More: "It Will Be Easier for Me" – Coco Gauff Confident to Play Behind Closed Doors at US Open
Her current coach Patrick Mouratoglou met Gauff when she was 10. From then on she has been training with stars like Serena Williams and Stefanos Tsitispas. Mouratoglou loves her maturity. He once said that despite being in her teens she has more mental strength than a 25-year-old. It's amazing how much she has evolved as a player and a person.