"She Never Stops": Serena Williams Reveals Venus Williams' Positive Impact on Her Career
Published 01/05/2021, 1:47 AM EST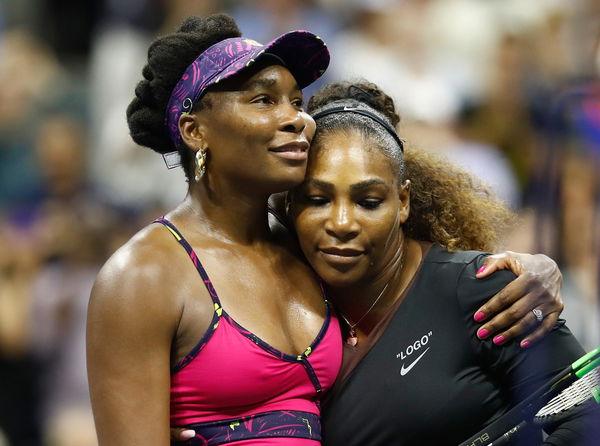 ---
---
Tennis champion Serena Williams has been an inspiration to millions throughout her career. Recently, she opened about the people that inspired her – the women in her life.
ADVERTISEMENT
Article continues below this ad
Obviously, she could not have left out elder sister and tennis pro Venus Williams while talking about the inspirational people in her life.
Venus and Serena are one of the most reputed doubles team tennis has ever witnessed. The duo has won 14 Grand Slam titles together and three Olympic Gold medals.
ADVERTISEMENT
Article continues below this ad
Having said that, it is clear that their bond is extraordinary. The 23-time Grand Slam winner claims that Venus is the one that keeps her going, also highlighting her sister's fight against an autoimmune disease as her inspiration.
Serena Williams on inspirations from Venus Williams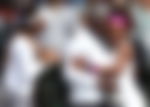 The Williams sisters have grown up together with the same dream; they even fulfilled it together. The two former World No. 1s, with their inexplicable potential, have been an example for athletes over two decades.
More than they dominated the sport, they have uplifted one another through tough times.
The 39-year-old spoke about Venus's character that even the world is a fan of. She said, "She's so positive and she never stops." After being diagnosed with Sjogren's Syndrome in 2011, she claimed the third gold medal in doubles with sister Serena Williams.
"She does so many things and she has more energy than anyone I know," Serena continued. "But she deals with so much on a health thing that it's so inspiring."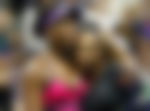 Like Venus, Serena will also keep going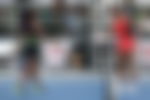 The sisters, even though they're 40 and 39, are still pursuing their tennis career in full swing. While Venus has stated that she is playing for their father, Serena wants to become the all-time major titles record-holder.
Even though they stopped training together a long time ago, they are still each other's support system. Interestingly, Venus is also designing her younger sister's new house in Florida.
ADVERTISEMENT
Article continues below this ad
Besides tennis, the two have also aced the business world. Serena is involved in fashion, jewelry, investing, and philanthropy. Venus, on the other hand, found her success as an interior designer and with a plant-based diet brand.
It is unlikely to see the duo take part in the Australian Open doubles event. Hopefully, fans will get to see them in the 2021 Tokyo Olympics.
Fingers crossed!
ADVERTISEMENT
Article continues below this ad