"Sheesh One Second"– Ludwig Reacts to His Twitch Subathon Almost Concluding After a Month Long Run
Published 04/11/2021, 1:27 PM EDT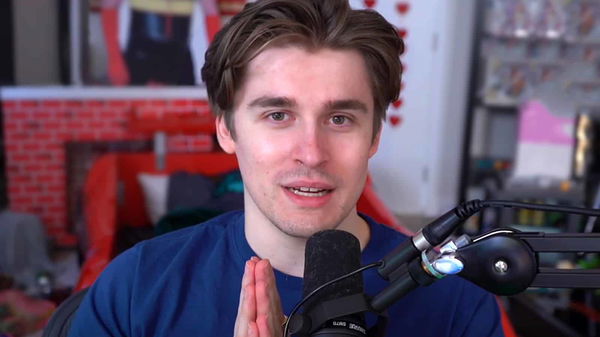 ---
---
What started out as a simple subathon on March 14 almost saw the end almost a month later. Popular Twitch streamer Ludwig was a second away from ending his nightmarish stream that just won't stop. The funny thing is that, if it ended at that moment, then he wouldn't have even witnessed it.
ADVERTISEMENT
Article continues below this ad
The Ludwig subathon timer hit the one-second mark
Following weeks of hope that it will end soon, Ludwig finally got a taste of freedom. Earlier in the day, his subathon timer hit the four-second mark before the subscriptions kicked in and the timer increased again. But he didn't lose hope and felt that the opportunity will come back soon enough. Well, that opportunity couldn't have come much sooner.
ADVERTISEMENT
Article continues below this ad
On the same day, his timer decreased once again and this time it hit the one-second mark before the subscriptions registered again, increasing the timer to almost three and a half minutes, dashing his desires of finally ending his subathon struggles which includes sleeping in front of everyone.

He almost missed the moment
Ludwig missed the moment, as he wasn't in his room when the stream hit the one-second mark. His mods witnessed the timer slowly creeping towards the end. They didn't feel that it would end anytime soon, but as the timer crossed the 10-second point, it felt like it might finally happen.
Few of them even chanted 'pog' because they finally saw the end of the tunnel. But when the subs finally registered, they couldn't believe what they saw after seeing the sudden surge in the timer.
ADVERTISEMENT
Article continues below this ad
Upon his return, his mods notified him that it hit the one-second mark before it increased again. He reacted to the clip and watched in horror of his dreams being dashed by his fans again. He also saw how the stream timer suddenly increased as soon as it hit one. Along with that, he even saluted the subscriber who increased the timer at the last moment and continued his stream.
"That was the quickest one I have ever seen in my life."
At least with these close shaves, Ludwig knows that the end is near for his subathon and someday or the other, he will finally escape the clutches of his fans.
ADVERTISEMENT
Article continues below this ad