Shivnarine Chanderpaul – A tragic end?
Published 06/10/2015, 3:50 AM EDT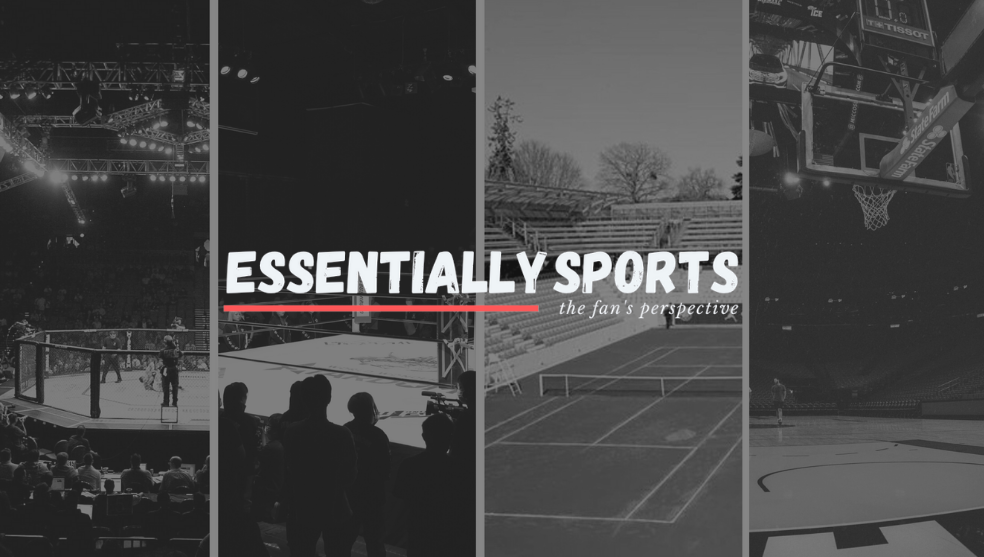 ---
---
About a week or two ago, the West Indies Cricket Board announced that 40-year old batsman, Shivnarine Chanderpaul, would not be selected in the team for the two matches of the test series, to played at home against Australia. The chairman of the selection panel, the legendary Clive Lloyd, explained that younger batsmen in the region needed an opportunity, and thus the panel thought fit that the veteran of 164 Tests should not be included in the training squad.
ADVERTISEMENT
Article continues below this ad
Chanderpaul, who is the second highest run-getter in Tests for the Windies at 11867 runs, is just 87 runs away from reaching the top of the list, and it is most surprising to see a man who has been the most consistent performer in West Indies' team, being dropped before a series against such a strong opposition. He insists he is not yet retired, despite admitting his disappointment with the manner in which his career as a West Indies cricketer has come to an end.
Is it the right call? Most people seem to disagree. Many cricketers have come out in support of Chanderpaul vocally, and no one more so than Brian Lara himself, who has expressed his anger at this decision. "The manner in which they deal with their players is despicable and should no longer be tolerated," Lara was quoted in the Trinidad Guardian as saying. "This has absolutely nothing to do with runs or numbers. It has to do with respect and Chanderpaul has earned the right to say goodbye in an acceptable way. In fact, he should be allowed to do it in his own way. He deserves it. The WICB and the Caribbean owe it to Shiv to send him off with dignity and respect. He has earned it." 
ADVERTISEMENT
Article continues below this ad
It is extremely painful to see the treatment meted out to such a legend of Caribbean and world cricket. Chanderpaul does have his share of critics, but who doesn't? In the midst of a below-average West Indian team for a large part of his career, Shiv was the lone ranger for his team in many matches. His consistency is something that has been the hallmark of his career and he has set high standards of performance for himself over a career spanning over two decades. In this period, he played 57 Test series (excluding one-off-Tests), of which only in 16 did he average below 30. That, in a nutshell, illustrates his consistency, even when playing for a relatively weak team for much of his career. There were instances when he batted for himself, which comes through in the number of times he remained not out – among those who batted in the top seven, no one was unbeaten as often as he was (49 times). His last six Tests (11 innings) fetched him 183 runs, which was the only other period when he didn't pull his weight in the side. But is that enough to warrant an exclusion from the side, especially so when there is clearly no adequate or close replacement. He has more often than not held the innings together and has been the anchor for his batting line-up, even as the quality of batsmen around him has been diminishing year after year, especially after the departure of Brian Lara. Established names like Chris Gayle and Dwayne Bravo have had their differences with the WICB and have found love in Twenty20 cricket, which left Shiv quite often the only senior member in the batting lineup. Chanderpaul was clearly not endowed with such natural talent, but he has battled for every run, fought against the odds and relished every crisis that came along with dogged determination.
ADVERTISEMENT
Article continues below this ad
Shane Warne described Chanderpaul as "a bloke you needed to crowbar away from the crease." Without him, the West Indies batting is like a ship without a lifeboat. And everyone saw the ship sink in the second innings in the recently concluded first test against Australia in the Frank Worrell Trophy, as the Windies slumped to a 9-wicket defeat, after collapsing from 181/3 to 216 all out. Surely they missed Chanderpaul's small, burly figure at the crease then?
Not just consistency, there is another peculiar attribute of his that I'd like to desrcibe. His unique batting stance and technique is something that you can either hate or even fall in love with. He seems to leave his leg stump unguarded as he stands facing the bowler, unlike the traditional side-on stance. Scyld Berry, a famous cricket writer described his stance as "perfectly orthodox… provided the bowler delivers from next to the umpire at square-leg, not the one at the bowler's end." His stance has frequently been described as "crab-like" and his batting has been labelled as ugly. Call it what you like, but his use of soft hands, canny deflections, and a thunderous pull-shot has helped him maintain a Test average of around 50 and he has thus shown that there are alternate ways to be consistent and prolific in Test cricket over a long period of time, as he became only the second West Indian to score 10,000 Test runs.
However, everything has a beginning and an end. With the steep decline in form, and Chanderpaul reaching the twilight years of his glittering career, one can understand the WICB's decision to say goodbye to him and give a chance to younger players. Michael Holding has stated that Chanderpaul didn't look himself in the series against South Africa, and now it is time for someone younger to grow into his shoes. He maintained though that Shiv has served West Indies cricket for over twenty years and that West Indies should be happy to have had him playing for them for that long.
ADVERTISEMENT
Article continues below this ad
To conclude, Shivnarine Chanderpaul will be remembered by fans all over the world for his staunch defiance of bowling attacks in all countries and all conditions, and that too mostly with minimal support from the other end. He is a legend of the West Indies and the world game, and deserves to retire at his own terms with proper accolades and felicitations. Whether he will play after the Australia series remains a question that will be answered in the upcoming weeks. He has been such a wonderful player to watch and we all surely want to see him come in to bat, take guard in his unique style, and bat one last time!