SHOCKING:- Atletico Madrid Trying to Block Antoine Griezmann's License
Published 07/24/2019, 6:23 AM EDT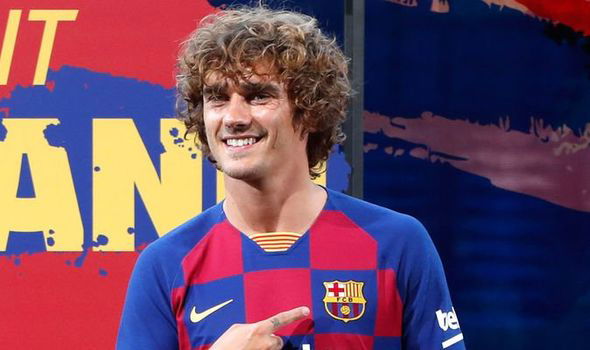 ---
---
Antoine Griezmann is officially an FC Barcelona player, but it seems that former team, Atletico Madrid are in denial. Recently, La Liga president, Javier Tebas confirmed that Atletico approached him in order to try and convince him to block Griezmann's La Liga license.
ADVERTISEMENT
Article continues below this ad
It is clear that Los Rojiblancos will do whatever it takes to try and prevent their star striker from joining FC Barcelona. It almost as if they are saying, "If we can't have him, no one else can". The Frenchman had initially signed a 5-year contract with Atletico Madrid in 2018, which only drove them wilder. Atletico still believe that FC Barcelona owes them an extra €80 million for Griezmann, as they believed that the deal took place when he announced his intention to leave in May. Barca, on the other hand, were quite sly and waited for Griezmann's value to drop before pouncing.
La Liga president Javier Tebas has confirmed Antoine Griezmann's move from Atletico Madrid to Barcelona could be blocked as a dispute over the transfer fee rumbles on. pic.twitter.com/sj9TlwiTYC

— Sunny ⭐️ (@Its_SuNnYzzZ_77) July 25, 2019
ADVERTISEMENT
Article continues below this ad
Antoine Griezmann
La Liga could block Barcelona move from Atletico Madrid#TV3NewDay

— #TV3GH (@tv3_ghana) July 25, 2019
Atletico Madrid have asked La Liga to block Antoine Griezmann's registration at Barcelona following their dispute over his release clause.

— News In Brief (@News_234) July 25, 2019
LaLiga president Javier Tebas has confirmed that Atletico Madrid have asked the league's governing body to block Antoine Griezmann's move to Barcelona due to a release clause issue.

— Hollywoodbets (@Hollywoodbets) July 25, 2019
Recently, the Frenchman completed his move to Barcelona after his €120 million release clause was triggered. The move was quite ironic, since a year ago, Antoine Griezmann mocked Barcelona in a documentary called 'La Decision' and turned down an earlier advance.
Prior to being confirmed as a Blaugrana, Atletico Madrid accused Barcelona of having secret negotiations with Griezmann. At the time, his buyout clause was €200 million, which was reduced to €120 million. Atletico accused Barca of disrespecting the transfer protocol and should have paid the €200 million. However, Griezmann has already been seen donning the Barcelona kit and played a couple of games. Now, Barca has launched a counter-attack and slapped an €800 million release clause for the 28-year old.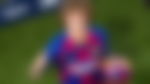 Speaking to Onda Cero, Tebas said, "Atletico have written to us and have asked if we should give the license to Griezmann's Barcelona. On the part of La Liga, we do have the ability to block a player's chip."
ADVERTISEMENT
Article continues below this ad
"There is a mechanism that has been put in place and it will be the bodies that must resolve the situation. I have no elements of judgment to state what can happen."
Meanwhile, Atletico have been busy, themselves in the transfer window, acquiring the services of Benfica's Joao Felix. They also have the likes of Marcos Llorente, Felipe, Hector Herrera, Renan Lodi, Ivan Saponjic and Kieran Tripper roped in as well. This is obviously Atletico's declaration of their title intentions. Another target of theirs, is Real Madrid reject, James Rodriguez, fresh from a Bayern Munich stint.
Atletico will present their argument to the Licensing Committee, which has opened the case for arguments to be lodged. The legal director has 15 days to announce a decision on Barca and Griezmann. Both parties can appeal the ruling to the Licensing Committee. There is already a case opened by the Spanish Federation and the Competition Committee, however Diario SPORT says there's little chance that they will side with Atléti. A light sanction could be in order, but not the 80 million payment.
ADVERTISEMENT
Article continues below this ad
It now remains to be seen how the situation will play out for both clubs and Antoine Griezmann. The question is, will there be an amicable solution with all parties satisfied? Or will it threaten to spiral out of control? Also, will poor Griezmann be able to play at all until the situation is resolved? Yet more questions are popping up, especially with whispers of Neymar Jr returning to Barcelona.