SHOCKING: Dana White Named in Sex Tape Extortion Lawsuit
Published 04/05/2020, 12:32 AM EDT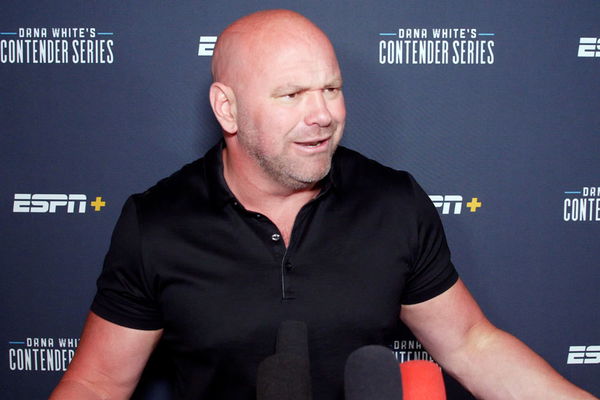 ---
---
UFC President Dana White is all set for a legal battle.  He was named in a lawsuit and identified as the alleged prominent businessman who was victimized in a sex tap extortion worth $ 200,000.
ADVERTISEMENT
Article continues below this ad
The Las Vegas Review-Journal says the suit was filed late on Friday night at the Clark County District Court.
Dana White in legal trouble?
ADVERTISEMENT
Article continues below this ad
The lawsuit accuses White of breaking a deal to pay the plaintiff $450,000. According to the transaction, White's name would not be disclosed after the closure of the criminal case.
The plaintiff is 42-year-old Ernesto Joshua Ramos, who pled guilty before a Federal Court. As a result, he spent over a year in prison. Other allegations claim the UFC President's lawyers provided false derogatory information to trigger an investigation by FBI agents. Furthermore, Ramos' suit claims he did not demand any money from White.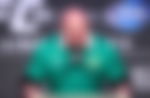 A Bloody Elbow report says Ramos' counsel advised him that White would pay him for a non-disclosure agreement.
ADVERTISEMENT
Article continues below this ad
He terms the actions as fraudulent and oppressive as they were designed to compel him to plead guilty. The plea would see him, "negotiate a substantial settlement which would prevent the disclosure of his actions at trial for the personal benefit of White and his related businesses and interests."
He served his sentence followed the terms of the agreement. However, he is yet to be paid. Therefore, he accuses White and his attorney of breaching the agreement.
Watch This Story
White responds to the lawsuit
ADVERTISEMENT
Article continues below this ad
Adam Hill got the UFC President's response to the lawsuit. "I just found out that a bull**** lawsuit was filed against me yesterday," said White. "This guy went to federal prison for trying to extort me over five years ago. Now, he's hired a lawyer who is also a convicted felon, and he's trying to extort me again for $10 million. He got no money from me last time, and he won't be getting any money from me this time. I look forward to the court dismissing this quickly, so I can get rid of these scumbags forever."
"Tony Ferguson Doesn't Have to Fight": Conor McGregor's Coach Wants UFC 249 Delayed