Shot of the tournament: Matteo Berrettini Pulls off Impossible Rafael Nadal shot at US Open 2020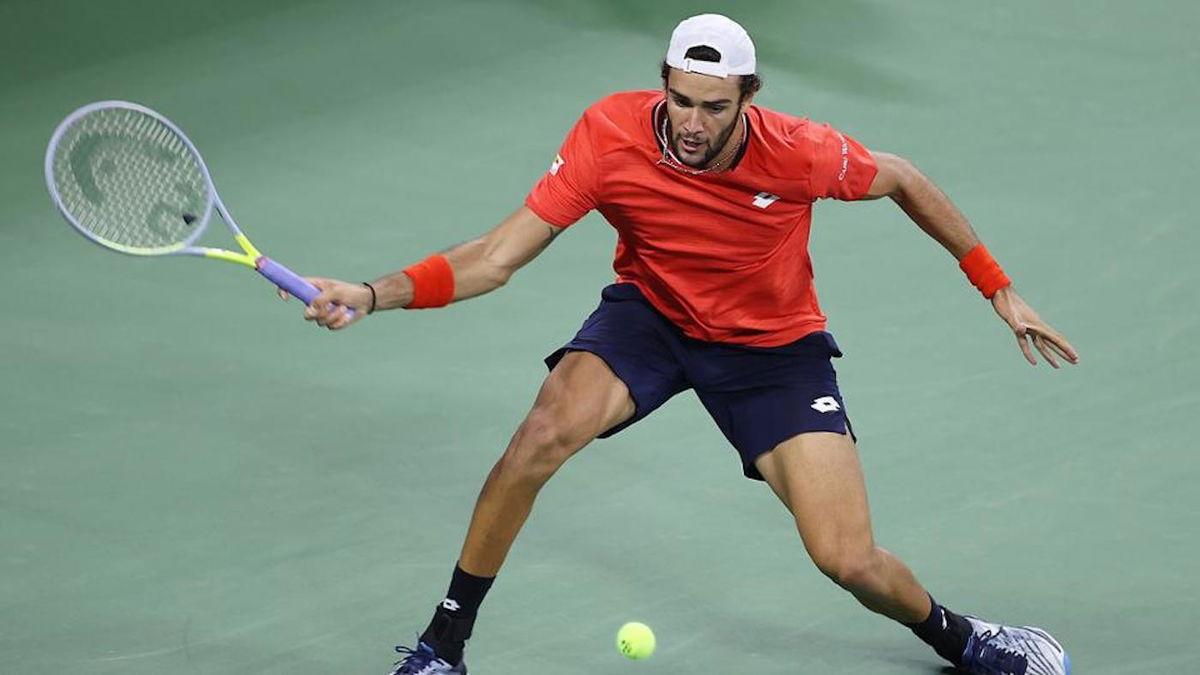 Matteo Berrettini cruised to the third round of the US Open 2020 after having ousted France's Ugo Humbert 6-4, 6-4, 7-6(6) without dropping a game on his serve.
The 2019 US Open semi-finalist fired 17 aces and won 86% of the points on his first serve to comfortably win the second-round match. But the showdown will be remembered for a shot, likely to go down as of the best in the tournament.
[youtube https://www.youtube.com/watch?v=wfro9wLxekc]
At 5-5, in the third set, Humbert hit a high backhand volley which nearly pushed Berrettini into the stands. But the World No. 8 ran quickly and hit a low forehand between the umpire's chair and the net post, placing the ball inside the court with the utmost precision.
The 24-year-old Berrettini's forehand is his biggest weapon as he powered 48 winners to win the match in straight sets. The Italian lost to Rafael Nadal in the semifinal of the US Open last year.
Interestingly, the 2019 US Open champion, Nadal, also hit a similar shot last year against Marin Cilic. Nadal went around the net to hit a low passing shot, landing just into the court.
[youtube https://www.youtube.com/watch?v=fBw63IFYaRk]
Matteo Berrettini to face Ruud in the third round
The Norwegian Casper Ruud won his second-round match against Emil Ruusuvuori after his opponent retired in the middle of the third set. The 21-year-old Casper won an epic five-set match in the opening round against Michael McDonald.
Berrettini will face Ruud in the third round at Flushing Meadows. The duo has played only once against each other in the second round of 2019 Roland Garros. Ruud won the clay-court encounter by downing Berrettini in straight sets.
Ruud has never gone past the third round in any of his Grand Slam appearances and will be looking to break that curse to go deep into the competition.
Casper, ranked No. 37, solidified a record to become the highest-ranked Norwegian player in ATP history when he achieved a career-high ranking of World No.34. Interestingly, it was his father's record that he broke to immortalize his name in the ATP.