"Don't Have a Place in Competitive FPS"- Shroud Unhappy With the Use of This Class of Weapons
Published 03/15/2021, 1:09 PM EDT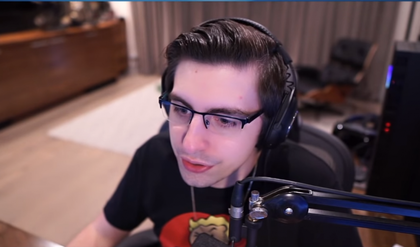 ---
---
Michael "Shroud" Grzesiek has been through the harsh realities of competitive play during his days as a CS:GO pro. Michael was part of the iconic Cloud 9 team that became a force in the NA scene before he eventually quit to pursue streaming full time. Every now and then, he goes back to look at his peers who still compete in games like Valorant and gives his expert opinion.
ADVERTISEMENT
Article continues below this ad
While looking at a recent match between the Sentinels and 100 Thieves, he showed his displeasure about the usage of certain guns in competitive.
ADVERTISEMENT
Article continues below this ad
Shroud doesn't enjoy seeing Shotguns in competitive matches
Michael recently reacted to the upper bracket semifinal match between the Sentinels and 100 Thieves in the VCT: 2021 NA Masters. While he praised the performance of both teams, especially the Sentinels who won the match 2-0, there was a moment in the game that irked him.
In a crucial round with the game tied at 9-9, Sentinel's dapr used Judge, and got an easy point-blank range kill on 100 T's Asuna. This led to Shroud ranting about his hatred for the gun and the class.
"Oh, I hate this stupid f****** gun. I hate all shotguns, I hate all shotguns, I hate them, I hate them so much."
In the same round, 100 Thieves' Shahzam used a Bucky and got 2 one-shot kills on nitr0 and Ethan. This lead to Shroud talking about the usage of such weapons classes in high stake events and top-tier competitive matches.
"I am telling you man, shotguns don't have a place in FPS ever. Sorry, competitive FPS, my fault. I hate it, I hate it, I hate them. Hate it when Steel does it, I hate when anyone does it. I hate that there are ranked players who are Radiant with only shotguns, I hate it all."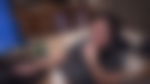 The dichotomy in the usage of shotguns
Shotguns have their own advantages and disadvantages in FPS games like CS:GO and Valorant. While their limited range enables players to pick their wielders from far off, the one-shot kills players can have with short ranges becomes very helpful.
ADVERTISEMENT
Article continues below this ad
In higher ranked matches or competitive matches, the game becomes much tighter and more short-ranged in a lot of situations where having a shotgun almost becomes unfair.
This doesn't change the overall meta of using ARs or sniper rifles, and players won't regularly use them. But, in certain situations, the weapon becomes almost too overpowering for players to get one-shot kills, especially in close games.
It is fair to use them, but players and fans think that keeping fair competition is much more in the game's spirit. The discourse about these classes continues and still divides opinions among players.
ADVERTISEMENT
Article continues below this ad