Shroud Adds Fuel To Valorant Or CS:GO Debate
Published 06/08/2020, 7:25 PM EDT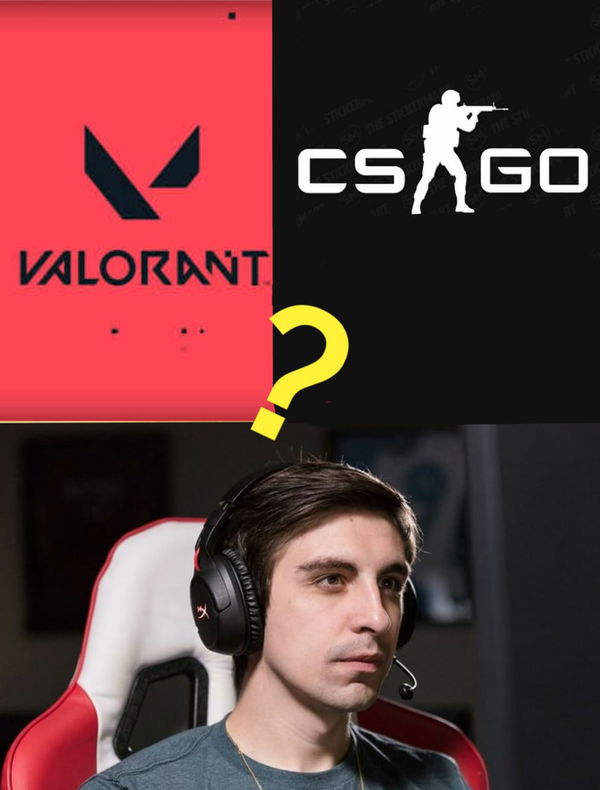 Valorant closed beta shook the gaming world with questions about being the best FPS tactical shooter game. When it came out, no one was expecting the sheer magnitude of its popularity. The debate on whether Valorant will eventually replace CS:GO started brewing soon enough. Several pros and streamers delivered their opinions on it too.
ADVERTISEMENT
Article continues below this ad
Recently Shroud decided to break his silence on the matter. Once and for all, he put the debate to rest. As a former CS:GO pro, his opinion matters a lot. We have already seen how CS:GO professional players are readily switching over to Valorant. 
Even professional teams are building their arsenal when it comes to Valorant. Shroud went on to say, "this game, the skill ceiling, and the potential is much lower than a game like Counter-Strike." A rough translation would mean Valorant is an easier game than Counter-Strike. However, Riot Games might be on a completely different mission altogether.
ADVERTISEMENT
Article continues below this ad
Shroud delivers his verdict on Valorant or CS:GO
"This game is trying to reach to people that don't play FPS." This statement from Shroud made us think about the actual target audience that Riot has in mind for Valorant.
"A lot of people that are playing Valorant have never touched a first-person-shooter in their lives."That does mean that the game is not as difficult as others. 
For a game like CS:GO, one has to keep grinding until they have reached the summit of perfection. However, for a game like Valorant (according to Shroud), "it is not as punishing." 
ADVERTISEMENT
Article continues below this ad
Where does the future of FPS games lie?
When you talk about competitive FPS tournaments, don't be surprised if Valorant takes over that scene. With recent developments, we can only foresee that this game is here to stay for a long time, competitively as well. Thus, it might not be a "CS:GO killer", but it will have its own empire. 
Shroud explained, with respect to characters like Brimstone or Omen, how strategizing in this game is simpler. Perhaps it is to incorporate people who have never played FPS games before. The all-encompassing nature of this game does make it a more appealing game.
ADVERTISEMENT
Article continues below this ad
"Nobody would say it has a higher skill ceiling than CS. You would be crazy to say that."
In conclusion, Valorant might be the new exciting game around the block, but CS:GO remains irreplaceable.