Shroud Believes G2 Esports is the Best CS: GO Team in The World Ahead of IEM2021 Finals
Published 07/18/2021, 5:37 AM EDT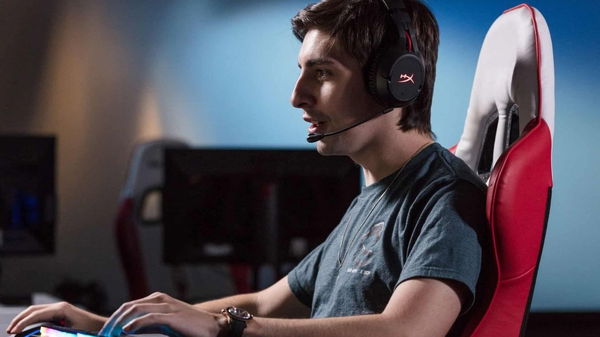 ---
---
G2 Esports and NaVi will face each other in the finals of the ongoing Intel Extreme Masters 2021. One of the biggest CS: GO events of the year is about to end, and fans around the world are more excited than ever. Shroud will be co-streaming the finals, and it seems like he's already picked the winner.
ADVERTISEMENT
Article continues below this ad
Shroud was very convinced with G2 Esports' performance in the IEM 2021 up till now. When asked about the favorites, he called G2 the best team in the world with no second thoughts.
Shroud appreciates S1mple, niKo, and other CS: GO stars for their impeccable skills
ADVERTISEMENT
Article continues below this ad
It is worth noting that the ESL recently named Shroud the official streaming partner for IEM Cologne 2021. He can now officially co-stream the event, which is naturally drawing millions of new viewers towards it.
During the latest games, the former CS: GO pro could not believe how much his former competitors have improved. Just to name a few, these include NiKo, S1mple, and hunter-.
In a game against FaZe, S1mple got three unbelievable kills with the AWP. The Na'Vi star looked unstoppable in the moment, which stunned Shroud alongside the official commentators.
"He's having a damn good time. Look at him go," said Shroud.
In another game, hunter- clutched an intense 1v2 against Astralis. Shroud, to say the least, was thrilled to see the reflexes and sat speechless in his chair.
Last, but not least, niKo stunned everyone in the same match when G2 Esports was 2 rounds behind Astralis which had won 14 rounds. Shroud claimed that there's not even a slight possibility that G2 will win the round, but niKo clutched it.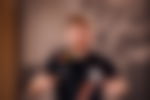 Such performances by niKo and hunter- are enough to prove why Shroud is supporting G2 Esports, and believes it to be the best team in the world.
"I'd just like to say G2 is the best Counter Strike team in the world!" 
G2 Esports' current CS: GO roster contains the following talented players:
JaCkz
AmaNeK
nexa
hunter-
NiKo
maLeK (Coach)
vLADOPARD covered Shroud's latest remarks on G2 in a recent video.
CS: GO community unhappy with Shroud's streaming partnership for IEM Cologne 2021
Shroud is easily one of the most talented and popular CS: GO players we've ever witnessed. However, he's left no opportunity to criticize the game lately.
ADVERTISEMENT
Article continues below this ad
Time and again, the veteran has claimed that CS: GO is dying, and has also preferred Riot Games' Valorant over it. Hence, many fans were upset with Shroud's inclusion in the IEM Cologne 2021. Having said that, Shroud boasts over 9 million subscribers on Twitch, which is why ESL chose him to be the streaming partner for IEM Cologne 2021. From a business perspective, he's still more profitable than a plethora of other CS: GO creators.
ADVERTISEMENT
Article continues below this ad
WATCH THIS STORY: Best Selling PlayStation, Xbox, Nintendo, and PC Games of All Time