Shroud Finally Settles the Phantom vs. Vandal Debate in Valorant
Published 02/28/2021, 8:39 AM EST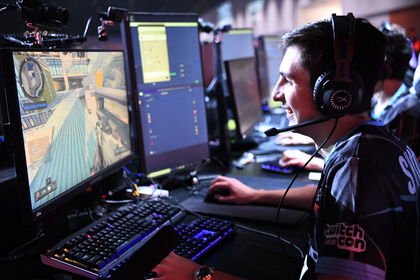 ---
---
There is only one wise man whose word is canon if there is any debate in the gaming community. Michael 'Shroud' Grzesiek has played countless games ever since he retired from competitive gaming. Counter-Strike: Global Offensive, PUBG, Apex Legends, and Valorant are only a few of the titles Mike has played during his stint as a content creator.
ADVERTISEMENT
Article continues below this ad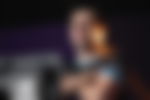 All the custom Shroud in-game items reflect the streamer's contribution to these titles. With all this bling comes a lot of experience. Therefore, fans often end up asking him their most burning questions. The latest debate that Mike had to settle was about the superior weapon in Valorant.
ADVERTISEMENT
Article continues below this ad
Shroud takes the diplomatic route instead of choosing between Valorant weapons
Mike believes there is no clear choice between the Vandal and Phantom in Valorant. According to him, the choice between the two weapons differs according to the situation. He feels that both guns have their merits and so Shroud feels that they work best when players use them with the right Agents.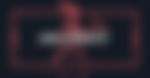 "They are both good guns. They both have their moments. I prefer the phantom on some characters and some fights, and then I prefer the vandal on some characters in some fights. Really depends."
Shroud also gave some examples about how he decides on which weapon to choose. He feels it's wiser to go with the Vandal when players cannot afford any armor. On the other hand, he feels he'd rather play with the Phantom if he is planning to camp in corners. Similarly, he would also go with the Phantom if he is facing a lot of smokes, especially on the Split map.
ADVERTISEMENT
Article continues below this ad
Mike doesn't care if he fails to reach Radiant
Shroud is still on the Immortal rank, just one step away from becoming Radiant. However, the streamer said that reaching the highest rank game is not a concern for him. When a fan asked how long will Mike take to reach the milestone, he replied saying, "I keep getting further each day because I don't necessarily play every day. So, I don't really expect to get Radiant, like if I do, cool,  if I don't, I don't really care. I like playing the game."
While Shroud managed to reach Radiant in the previous rank season, there might be a possibility that he won't in this one. Regardless, he keeps delivering amazing content to his fans that they absolutely enjoy.
ADVERTISEMENT
Article continues below this ad
ALSO READ: Shroud Recounts Hilarious Details Regarding His First Diarrhea at a Counter-Strike 1.6 Tournament