Shroud Loses For The Second Time In Valorant Against Developers
Published 04/15/2020, 10:49 AM EDT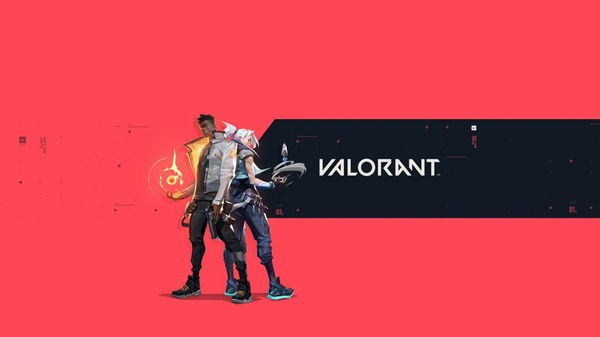 Valorant developers thrashed pro gamers' the last time they met about a week ago. The team of Shroud, Summit 1g, fl0m, Skadoodle, and dizzy, left in shambles during the show match, vowed to take their revenge. The rematch this time consisted of AZK, fRoD, brax, n0thing. Team Shroud started quite brilliantly, and this match restored our faith in the pro gamers'. 
ADVERTISEMENT
Article continues below this ad
How Did It Go Down?
Shroud started playing with Raze. His team was worried that they were still going to get thrashed. The group consisted of Cypher, Brimstone, Sage, and Phoenix. The first round ended with Shroud's squad disarming the spike. However, Shroud got killed in the third round. The action resumed in the fifth round, where team Shroud led by 3-1. The best part of the early rounds came in round 7, where incidentally, Shroud was hiding behind a box structure, and it became a 1v1 situation. The opponent character was Brimstone, as soon as the opponent downed Sage from Shroud's team, he took the opportunity. Ambushing the opponent with a slight peek, and few precise shots to the head gave team Shroud the victory in this round. 
In the eighth round, we also saw Shroud dying, cornered as he had nowhere to go. It boiled down to a 2v1 where n0thing clutched the victory. The next few rounds dominated by team shroud saw them take a nice 11-3 lead. This is where the developers started hitting back. They made it to 11-7, where Shroud took the round by eliminating the opponent. The first match ended 13-11 with Team Shroud barely winning. Shroud said, "their utility and moving around is just nuts."
How Did It End & Who Won This Valorant Rematch?
The second match Shroud selected Jett. A piece of smart game play can be noticed between Shroud and brax during the 6th round, where Cypher uses his camera for distraction. Just when the opponent shoots it down, Shroud and brax nail him to the ground. These are the minor utility tricks we can learn from just watching. The second map ended with 8-13, the developers clinched it. Shroud took Sage for the third match – this was the most exciting match of all where the score went to 12-12. We insist you watch the video yourself to see the tooth and nail fight between the pros and Riot Games developers. Sadly, the Valorant developers took this round, and that ended the match at 12-13. Hopefully, our pros will do better next time around.