Shroud Opens Up on Whether He'll Ever Buy an eSports Org
Published 04/21/2021, 7:21 AM EDT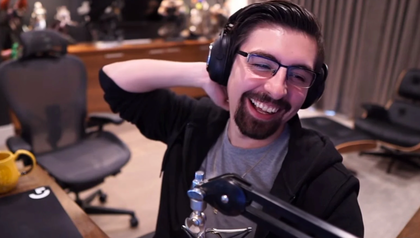 ---
---
Following his return from Mixer, Michael "Shroud" Grzesiek has become one of the most popular streamers on Twitch. He currently boasts over 9 million followers on the platform, thanks to a variety of games he plays and streams.
ADVERTISEMENT
Article continues below this ad
Having said that, Shroud has been playing a lot of Valorant lately. He leaves no opportunity to try out new agents and maps that arrive in the game and has even collaborated with famous Valorant pros like TenZ.
It comes as no surprise that Grzesiek is one of the best Valorant players and creators in the community. He has years of experience as a CS: GO pro and still has the fast reflexes that helped him rise to prominence.
ADVERTISEMENT
Article continues below this ad
Owing to his undying interest in Valorant, fans were assuming that Shroud will soon create his own professional team. Moreover, his constantly growing popularity on Twitch has definitely helped him in making a fortune. Accordingly, some thought that the streamer might invest his money in an Esports organization. Shroud wants to own multiple businesses and 'crazy' ventures
During a recent live stream, Shroud outright rejected any plans related to owning an Esports organization. Instead, he is already working on some long-term projects, and it is too early to even announce them yet.
"Do you see yourself ever making an org? No. Do I see myself owning multiple businesses and having some crazy ventures? Yes!" said the streamer.
He further added, "I have big things that I'm trying to do. It's just, uh, early stages, not worth talking about because it's so early."
Jake Lucky, from Esports Talk, covered Shroud's opinion in a recent video.
Several popular streamers are investing in Esports organizations
One of the biggest reasons fans want Shroud to make his own Esports org is the ongoing trend in the gaming industry. Big names across Twitch and YouTube have either created their own teams or invested in existing Esports orgs.
ADVERTISEMENT
Article continues below this ad
For instance, CouRage and Valkyrae recently became the co-owners of 100 Thieves. Both the content creators had been a part of the organization for the past few years and have now acquired more important positions. Similarly, former Twitch streamer Dr Disrespect has time and again hinted at having his own team in the Call of Duty League.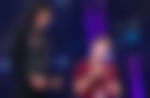 Even though Shroud does not have any plans to own an Esports team, it will be interesting to witness the other 'crazy' ventures he has already invested in.
ADVERTISEMENT
Article continues below this ad