Shroud Plays as Astra for the First Time in Valorant
Published 03/06/2021, 11:50 AM EST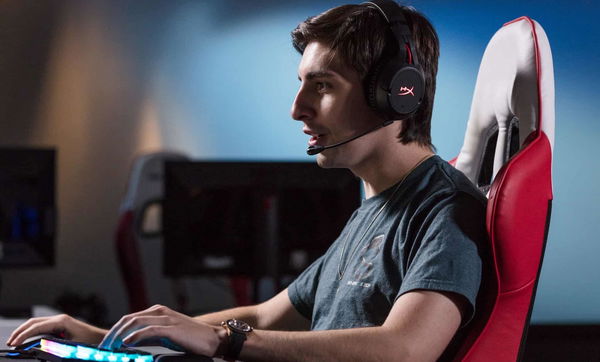 ---
---
Episode 2: Act 2 of Valorant has been out for a few days and players are getting their first opportunity to play with Astra. The Controller Agent is the game's newest character, and fans have already hailed her as a game-changer. Astra is the latest agent to enter the game after Yoru, who'd arrived in Act 1 of Episode 2. Streamers have also begun to play with her and FPS streamer, Michael "Shroud" Grzesiek has joined in on the act too.
ADVERTISEMENT
Article continues below this ad
ADVERTISEMENT
Article continues below this ad
Shroud on his first experience with Astra
Although it was the first time Michael used Astra in a competitive game, he had tried out the character on a developer's build before it released. He was already quite impressed with the creativity of the agent's abilities, especially with the Gravity Well and Nebula. Michael also found a meta of a 2-second smoke screen that players receive while calling back the stars.
After a slow start in the match, Shroud finally found his groove and played incredibly well on most rounds. The lack of movement while placing the stars might be Astra's only drawback. It even caused Michael to almost easily die after the opposition's Killjoy flanked on spawn where Michael was placing the stars. Luckily for him, he was able to get out of the Astral plane and kill the pistol wielding Killjoy.

Michael plays against a suspicious hacker
ADVERTISEMENT
Article continues below this ad
During the game, Michael and his team encountered a rather suspicious player in the opposition team. The Phoenix in question had played the entire game well when it came to aiming, but his poor positioning and tactics led to a serious debate among the team. The suspicion grew after the Phoenix managed three headshot kills with just a Guardian in round 6.
When the game ended, Michael expressed his doubts about the Phoenix being a hacker but thought to leave the situation alone and move on. But before he could move on, his Twitch chat asked him to look at the game chat where the opposition team's player confirmed that the Phoenix was a hacker. Shroud reported the player but still had his doubts that the Phoenix was just playing cluelessly sometimes.
Michael felt good about his first game as Astra with his team winning 13-6. He posted some great numbers with 19 kills and just 10 deaths and hailed the match as a great first experience.
ADVERTISEMENT
Article continues below this ad
Trending Stories