Shroud Reacts as Myth, DrLupo, and the Apex Legends Community Express Disappointment with new Season
Published 05/05/2021, 9:23 AM EDT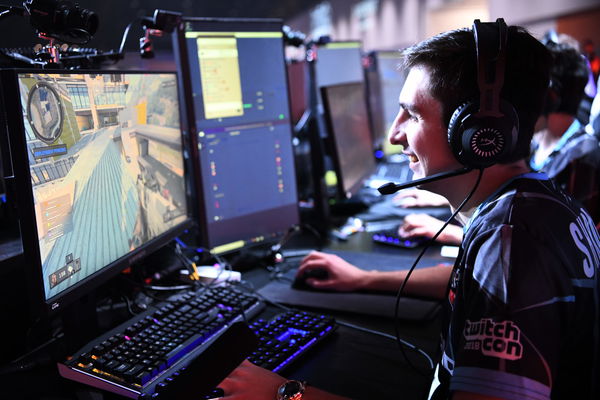 ---
---
Respawn Entertainment recently rolled out the ninth season for its blockbuster Battle Royale game, Apex Legends. The announcement made a lot of people happy, especially after the downfall of Fortnite and Warzone. With Apex arguably being the most popular Battle Royale game currently, streamers like Shroud and Myth were eagerly waiting for the arrival of a new season.
ADVERTISEMENT
Article continues below this ad
Unfortunately, the season failed to impress all those who had high hopes for it. Many didn't even get a chance to enter the game, and the few lucky ones who did ended up disliking the new content. Clearly, people like Shroud did not want to waste their time streaming a buggy game. Therefore, he recently asked his fans about their opinions on the new update.
Shroud realizes the new Apex update is bad after fans complain
ADVERTISEMENT
Article continues below this ad
While Shroud was hoping to see some positivity in his chat to motivate him into playing the new update, he was utterly disappointed. Everyone complained about how they couldn't even enter the game. Many complained about how the Battle Pass is not only extremely disappointing, but also bugged.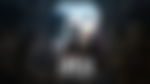 The countless bugs and tedious matchmaking have earned Apex Legends' Season 9 generally unfavorable reviews from the fans and the community. Shroud's Twitter thread instantly turned into a meme dump, and he soon ended up regretting asking. He realized there is only one word that describes the Season 9 update, and it's "bad."
That bad huh ;(

— Michael Grzesiek (@shroud) May 4, 2021
Shits complete trash wasted my time don't waste your time with it.

— yankeeblugenes (@yankeeblugenes) May 4, 2021
The servers couldn't take all the players. The hype is good, but it was TOO good.

— Ant (@Ant_Uzumaki) May 5, 2021
no no, season isn't bad. the servers are lol

— Aqualix QeWZee (@QeWZee_) May 4, 2021
I mean if you can't play the fucking game it doesn't really matter what's in the game

— Zack (@KilIjoy_Green) May 4, 2021
i mean you can play fine just you can't use the new legend or any legend that you don't get at the start of the game. nor can you change skins, access the shop, or even SEE the battlepass. so yeah it's going pretty bad

— trizzy (@trizzyfc) May 5, 2021
ALSO READ: Has Shroud Ever Won a CS:GO Major?
Myth wants to take over the Valorant category on Twitch
Myth's reply to Shroud's tweet was probably the funniest thing about the thread. He sent a video reply asking Shroud to definitely play the new season of Apex Legends and stop playing Valorant. Instead, Shroud should ensure that Myth is the only one streaming Valorant so that he gets all the viewers from the category.
ADVERTISEMENT
Article continues below this ad
Myth sarcastically said, "Hey there, Shroud! The new Apex update is amazing! Much better than that game you stream all the time, Valorant. So, totally go ahead and check it out today, and let me stream in the Valorant category alone."
ADVERTISEMENT
Article continues below this ad
If Myth's humor wasn't enough, DrLupo also shared a video of him petting his cat. Unfortunately, the popular Twitch streamer couldn't enter the game even after trying for 3 hours. Therefore, he decided to spend some time with his furry friend. It seems like Shroud will also be hanging out with his cats after reading all the reviews surrounding the Season 9 update.
Trending Stories