Shroud Reacts to Astra, the Latest Valorant Agent
Published 03/01/2021, 6:46 AM EST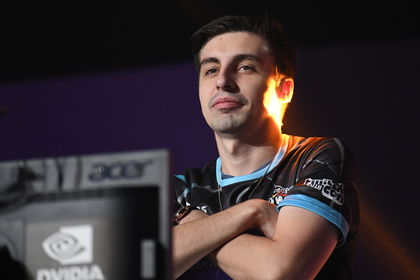 ---
---
Riot Games' new addition to Valorant comes in the form of Astra, a new controller agent. The agent, who's quite literally out of this world, has taken players by a storm. Her versatility and power also impressed popular streamer Michael "Shroud" Grzesiek.
ADVERTISEMENT
Article continues below this ad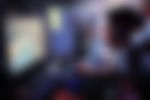 Shroud tried out Astra to get an idea about her abilities and how he can use the controller in the game. Not only is her practical use extraordinary but her aesthetics are also a sight for sore eyes. Naturally, Milke loved all the work Riot has put in designing their latest agent.
ADVERTISEMENT
Article continues below this ad
Astra leaves Shroud mouth wide open
Right from the first look, Shroud was absolutely in love with the new Valorant agent. When he realized all the things she could do in-game, his feelings for her only grew stronger. He called Astra the most creative agent in the game so far.
"Jeeeesus! Alright, Astra, let's see what you got."
Initially, Mike was confused by all the different abilities Astra has to offer. However, as he got around to playing around with her stars and her ultimate, Shroud found it hard to hide his excitement.
"The heck is at the bottom of my screen? What are those orbs? What am I looking at? Okay, well, let's hit my ult. Holy, this is, oh my! This is…let's click it right here. Okay! That's cool!"
ALSO READ: "The Day Valorant Gives Me a Tbag Spray is the Day My Full Potential is Unlocked": Sentinels' Dapr on Twitter
Couple of tips on how to play Astra in Valorant
While trying out Astra, Shroud figured out a few smart ways to use her. While these tricks are certainly going to give players an upper hand, they are not easy to learn. The new controller agent in Valorant has a steep learning curve. Players need to be extremely precise while placing her stars. Moreover, the timings of their activation also need to be perfect.
ADVERTISEMENT
Article continues below this ad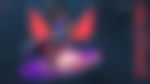 Pressing C activates one of Astra's stars enabling the Gravity Well ability. This pulls opponents towards the center of the orb, crippling them for the duration. A cool trick that Mike showed his fans was how players can delay the spike plant. If Astra placed her star close enough to the site and activated her Gravity Well ability, she can pull away the player planting the spike.
Players can also use a combo of her ult, Cosmic Divide, and the E ability, Nebula. Placing two smoke orbs and the wall, Astra can block players' vision from all angles.
ADVERTISEMENT
Article continues below this ad
In the hands of players like Shroud, Astra can prove to be a dominating force. While she is definitely way too powerful, the steep learning curve clearly balances her use. It would be interesting to see how she fits in the Valorant competitive gameplay.