Shroud Reacts to Hiko's Insane Clutch Against TSM at Valorant Challengers
Published 03/06/2021, 11:55 AM EST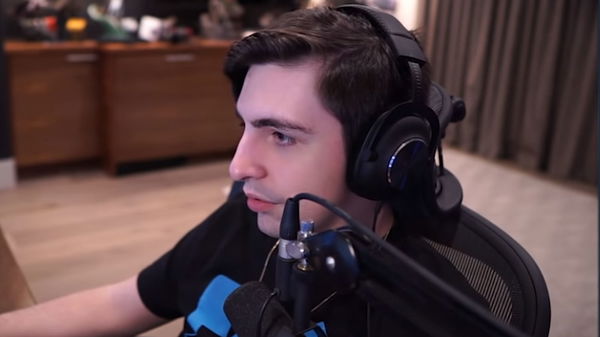 ---
---
When Valorant launched in June 2020, Riot Games released the game with the aspirations of being a prominent member of the FPS eSports sphere alongside Counter-Strike: Global Offensive. Almost a year later, the journey has begun with the first major official event with Valorant Challengers Event. In a recent Challenger's match between 100 Thieves and TSM, 100T Hiko showcased his greatness with an insane clutch. Hiko's former teammate Michael "Shroud" Grzesiek reacted to it, and he couldn't believe what he saw.
ADVERTISEMENT
Article continues below this ad
ADVERTISEMENT
Article continues below this ad
Shroud reacts to the insane 3 vs 1 clutch from Hiko
With match point for 100 Thieves, it looked like an easy win for the NA team. But things fell apart quickly in the round for the Thieves and Hiko was left to fend for himself in a tricky 3 vs 1 situation. With the spike dropped on A and Hiko on Lion, it looked like TSM's round to lose.
With a player on spawn waiting to pounce on him, Hiko baited the player to peek and got himself an easy kill. Michael applauded the brains of Hiko to pull that off, but still believed that it would be hard for him to clutch the round.
With two opponents remaining, Hiko sneaked his way through Site A and got a surprising kill of the out of position TSM player on Tree. Suddenly, the clutch looked possible with just TSM reltuC waiting for him at Boiler, but Hiko still had to plant the spike with 20 seconds remaining.
Hiko then baited for the second time with a fake spike and reltuC bit the fake to peek and Hiko hit the easy headshot to win the round and the match. 100 Thieves won the series with a 2-0 scoreline.

ADVERTISEMENT
Article continues below this ad
Michael berates TSM tactics
The massive performance from his former Cloud 9 teammate had Shroud hyped. Hiko and Michael were part of the iconic CSGO Cloud 9 team in 2014 before Hiko left in December. Even though he was quite impressed with Hiko's skills, he believes TSM played that round poorly. After the first kill, Shroud felt the round was still over but considered it an expensive round for TSM after an unnecessary death.
But after the poor positioning from players drone and reltuC, Michael ranted on TSM for not using the situation to its advantage. It even led to him banging on the table because he considered it terrible. Nevertheless, he gave Hiko his props because it's hard to pull that off anywhere, let alone at a competitive event.
ADVERTISEMENT
Article continues below this ad