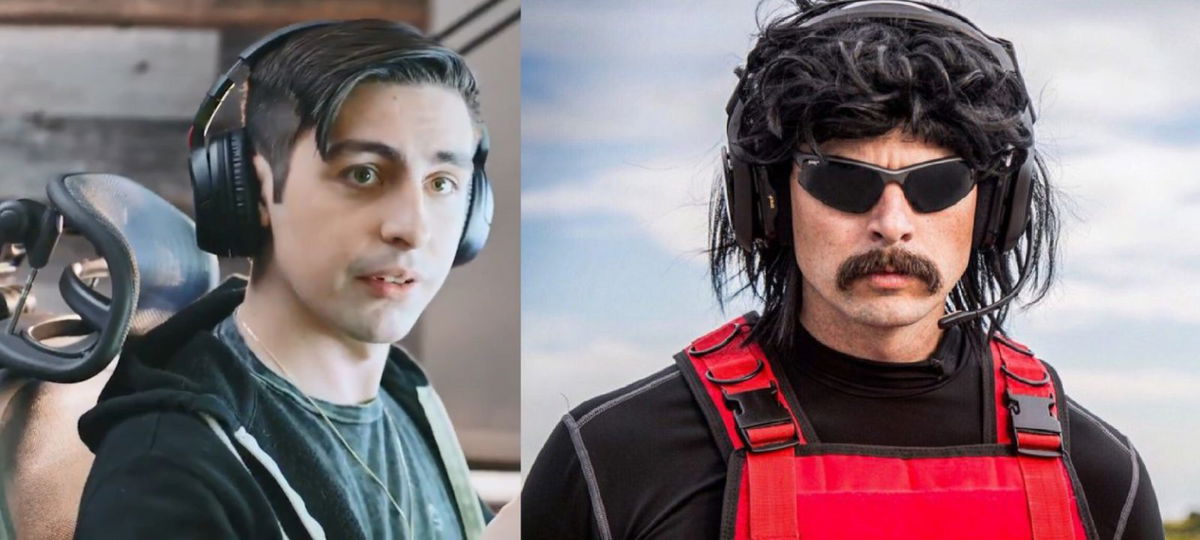 "Now Shroud, he hacks," this was one of the statements spoken by DrDisrespect on his stream. The context was related to Symfuhny, and Doc as we all know it, loves to turn everything into a joke. Hilariously enough, all his statements seem as if they are true because of how he speaks. 
That amount of conviction in his voice forces us to believes whatever he says is the gospel truth. "I don't know why we talking about Symfuhny, its Shroud. That's the guy we got to watch out for." The discussion also included DrDisrespect talking about Shroud's career choice.
We all know that Shroud moved over to Mixer with a pretty hefty deal. That kind of deal sets a gamer up for their life. Even Nadeshot once said that this contract with Mixer (for both Shroud and Ninja) is the best thing they have. This will undoubtedly set them up for life. 
DrDisrespect hilariously takes a dig at Shroud
In real life, we know that these two are quite friendly and tight with each other. So whatever DrDisrespect says, we know both Shroud and Doc have immense respect for each other. Sometimes, they like horsing around with each other, like they are just shooting the breeze. 
"Here is the whole thing with the Mixer move right. It was starting to become too obvious that Shroud was a hacker." While we know, that all this is in good humor, Doc has a way of convincing us. 
Read more – T-Pain Follows Drake To Give Twitch Streamers Access to Beats
"I third-party software installed on all his PC's"
"I third-party software installed on all his PC's and he is having 40-50 thousand people watching him play on Twitch." Clearly, DrDisrespect is not over the fact that one of his best mates (Shroud) left Twitch. "He was starting to feel the heat, FBI was stepping in." You cannot but love the adorable way in which DrDisrespect explains things.
Doc, jokingly made the point that Shroud left Twitch because FBI was stepping in, so he moved to Mixer. It might sound preposterous to several fans, but for those who know these two – this is their regular banter. He concluded that Shroud is now hacking brilliantly because no one watches Mixer. Perhaps, this is the way these two friends have fun with each other.