The Significance of Squad Numbers
Published 01/16/2017, 3:11 AM EST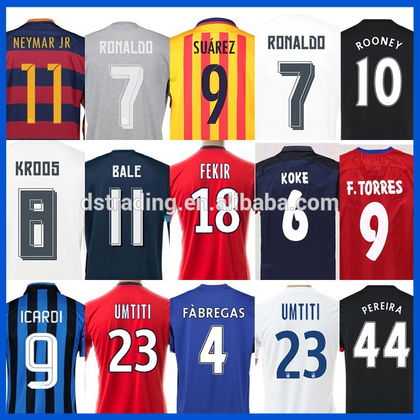 ---
---
What is it with the massive amount of hype surrounding the number 7 shirt at Manchester United? Why do goalkeepers always wear a jersey with the number 1 on it? Why do players have the same number printed on the back of their shirts in every game? These are some queries that come to the mind of any kid who starts following football. The answer isn't as simple as 'the numbers help referees and fans distinguish the players playing on the field'. There's more to these numbers. Much more.
ADVERTISEMENT
Article continues below this ad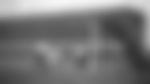 First, let's have a peek into the history of these numbers. When the concept of squad numbers was first introduced in football, it had a fixed set of rules, i.e, the numbers 1-11 were allotted to players on the field and higher numbers were set for the substitutes. English clubs Arsenal and Sheffield Wednesday were the first to use this system in 1928. Moreover, each number between 1-11 was assigned to a unique position in the starting 11. For example, in the traditional 4-2-3-1 formation, the numbers were assigned as follows:
ADVERTISEMENT
Article continues below this ad
1- Goalkeeper
2- RightBack
3- LeftBack
4- LeftCentreBack
5- RightCentreBck
6- Holding Midfielder
7- Right Midfielder/Winger
8- Central/Box-to-box Midfielder
9- Striker
10- Attacking Midfielder/Playmaker
11- Left Midfielder/Winger
In modern football though, these numbers don't just specify positions. They epitomize the player that they represent. It's as if the numbers are some sort of invaluable property of the players who wear them. When a particular player inherits a number which was worn by a legendary player before him, he has to bear the expectations accompanying the constant comparisons between him and the one who wore the number before him, courtesy of the number and thus prove that he was the right one to wear the shirt.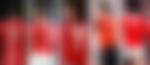 Take the case of the iconic number 7 shirt at Manchester United. It was worn by the likes of George Best, Eric Cantona, David Beckham and Cristiano Ronaldo. Such is sheer amount of greatness associated with this jersey number that when David Moyes arrived at United, he changed the squad number of Antonio Valencia, who was wearing the number 7 back then, to 25, and didn't give the number 7 to another player, simply because there was no one in that squad with abilities comparable to the predecessors of the No.7 shirt.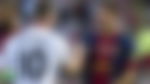 It is the players like these who have have made seemingly insignificant numbers, valuable commodities in modern football. Be it Lionel Messi, who inherited the No.10 jersey at Barcelona from Ronaldinho, or Javier Zanetti's No.4 at Inter Milan, it's quite difficult to fathom any other player wearing these numbers at the respective clubs. "It's a big honour for me and my family and I was very happy to have it given to me," said Adnan Januzaj, when he was given the number 11 jersey at Manchester United, a jersey which was worn by a certain black-haired winger known for wreaking havoc in the wings for the last 20 years. Ryan Giggs.
The number 10 is perhaps the most emblematic squad number in football, owing to the large number of legendary footballers wearing it across different clubs. Pele, Wayne Rooney, Zinedine Zidane are some of them. Players like Zlatan Ibrahimovic, Luis Suarez and Robert Lewandowski have played with the number 9 on their backs their entire career.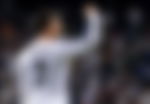 Everyone knows that when a sportsperson doesn't want to play anymore, he/she retires. But how many know about the retirement of 'squad numbers'? Yes, you read it right. There are squad numbers in football that have been retired in honor of the iconic players they represented. Following are some of the squad numbers at certain clubs which will will not be worn by anyone else: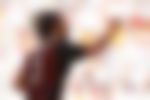 #3 at AC Milan- in honor of Paolo Maldini, who is widely considered the greatest defender of the modern era.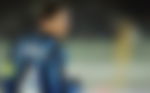 #4 at Inter Milan- Worn by club legend Javier Zanetti, who retired n 2014 after spending 19 years at Inter.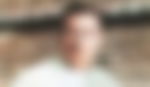 #10 at Budapest AC/Honvéd – for Ferenc Puskas, considered as the best Hungarian player of all time and after whom the Puskas award is named.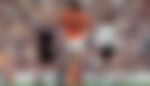 #14 at Ajax Amsterdam– for Johan Cruyff, widely considered as the best Dutch player ever.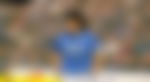 #10 at SSC Napoli – for Diego Maradona, who lifted them from one of the poorest clubs in Italy to the best club in Serie A.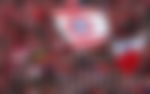 #12 jersey at some clubs has been retired as a mark of gratitude to the loyal fans, since they are often called as the 12th man for a team. Bayern Munich, Fenerbahce and Dynamo Kiev are some of these clubs.
Also, there are quite a few unusual numbers that were worn by footballers all over the world, much to the amusement of the footballing fraternity . Some of these numbers are listed below: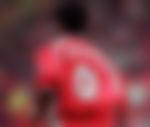 Moroccan Hicham Zerouali was allowed to wear the number '0' for Scottish Premier club Aberdeen after the fans nicknamed him "Zero".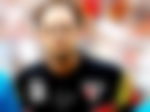 From 2007 to his retirement in 2015, goalkeeper Rogerio Ceni of Sao Paulo wore a jersey with the double-digit "01" for his club.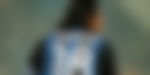 Chilean Ivan Zamorano wore a number "1+8", or number 18 with a plus symbol between the two digits, for Internazionale from 1997 to 2000, after his number 9 was given to Ronaldo.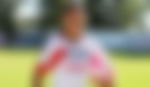 ADVERTISEMENT
Article continues below this ad
During the 2012-13 Liga MX season in Mexico, Victor Perales and Luis Angel Morales of Guadalajara wore numbers 143 and 163, respectively.
Squad numbers are not just simple digits, they have become part and parcel of the football world. They have as much significance as the player himself.
ADVERTISEMENT
Article continues below this ad