Silent Hill Creator Aiming to Release an Action-Adventure Horror Game in 2023
Published 12/23/2020, 1:03 PM EST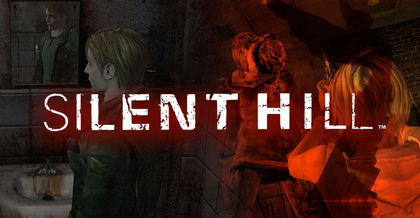 ---
---
The COVID-19 pandemic has given people a lot of time to think about life. One of them is Silent Hill and Gravity Rush's creator, Keiichiro Toyama.
ADVERTISEMENT
Article continues below this ad
Toyama is a veteran developer who has previously worked at Sony Japan and Konami. Turning 50 and the woeful year, together, pushed him to think about where he sees himself a few years down the line.
After working for over 20 years in Sony, the developer finally decided to move on to something fresher; something he could call his own. Therefore, with the help of two colleagues Kazunobu Sato and Junya Okura, he started his own development studio. The trio founded Bokeh Game Studio on August 13, but waited till December to announce it publicly.
ADVERTISEMENT
Article continues below this ad
IGN Japan sat down with the Creator, Producer, and Game Designer of Bokeh Game Studio for a chat. The developers shed some light on their first project, which is going to be a horror game.
Silent Hill creators targeting the PC crowd with the first game of their new studio
During the interview, Toyama explained, "an action-adventure game that will appeal to fans of my previous work."
ADVERTISEMENT
Article continues below this ad
He also added that the game will have battles and story elements which will only make the player experience much more immersive. Moreover, while comparing the upcoming game to the previous title they worked on, Toyama described, "if anything, this will be more of a horror-oriented game. But we will focus on making this a broader entertainment experience, rather than a hardcore horror game."
The studio is essentially focused on the PC crowd to start off with. However, they've promised that they will try to expand the game to the console market. To make this happen, Bokeh Studio has a dedicated team of about 50 developers working on the game.
The game is currently only in the initial stages of development. With a large team, it will still take them about three years to finish it. With the prototype stage currently underway, the game will only be complete by 2023. Stay tuned to Bokeh Game Studio's socials to follow the progress of the new game.
ADVERTISEMENT
Article continues below this ad
Read more: Fortnite Snowdown Quests: How to Destroy Nutcracker Statues