Simmons hopes criticism fires up wayward West Indies
Published 12/23/2015, 9:03 AM EST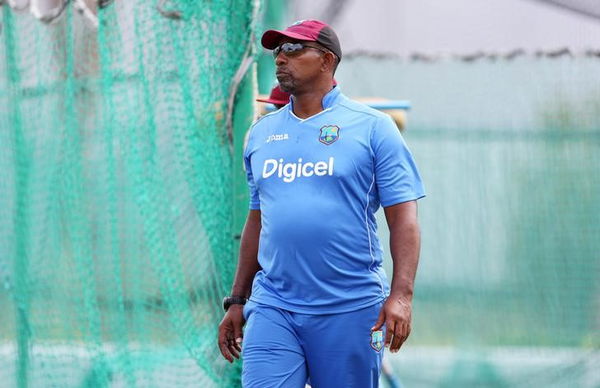 ---
---
By Ian Ransom
ADVERTISEMENT
Article continues below this ad
MELBOURNE (Reuters) – West Indies coach Phil Simmons hopes the criticism that has rained down on his team during their tour of Australia can spark the players into a better showing at the Boxing Day test in Melbourne.
The team were castigated for their three-day defeat in the first test in Hobart, with local pundits questioning their unity and commitment to the three-match series.
ADVERTISEMENT
Article continues below this ad
Australia opening batsman David Warner remarked on Wednesday that his team felt their bowlers were just "going through the motions" on the opening day's play, when the hosts piled on 438 for the loss of three wickets.
Simmons said he felt Warner's criticism was "fair", looking from outside.
"Of course, (the criticism) is going to hurt. If it doesn't hurt, well then something's wrong," the 52-year-old told reporters at the Melbourne Cricket Ground on Wednesday.
"But I know that all the criticism that we've received since before coming here has hurt and all I can hope is that it pushes them as much as it pushes me to push them to do the work — it pushes them to do well on the field."
The body language of the West Indies players has come under fierce scrutiny, and captain Jason Holder was moved to deny allegations in Hobart that his bowlers had tried to avoid doing the heavy lifting by bowling into the wind at Bellerive Oval.
Batsman Marlon Samuels, who scored nine and three in Hobart, was singled out for his lacklustre fielding, while Jerome Taylor missed a catching chance during the tour match in Geelong at the weekend because he was not facing the play.
Simmons said both Samuels and Taylor had been talked to and that he and bowling consultant Curtly Ambrose had drilled the importance of body language into the team.
"Oh boy, we have to. We keep doing that every day," he said.
ADVERTISEMENT
Article continues below this ad
"Your body language always tells something to the other team. It's something that especially Mr. Ambrose keeps trying to preach to them that it's part of the game and you need to show the other team that you're in this so it's something we keep talking about."
Australian selector Mark Waugh last week questioned the commitment of senior West Indies players and their support for 24-year-old Holder.
Simmons said Holder had the respect of the players but the coach's comments suggested the young captain had his hands full trying to enforce discipline.
ADVERTISEMENT
Article continues below this ad
"He speaks his mind to players when they don't do what he expects them to do which is what I expect of a captain," Simmons added.
(Editing by Nick Mulvenney)