Simone Biles' Boyfriend Jonathan Owens Gifted Her These Luxurious Items for Christmas
Published 12/25/2021, 9:14 AM EST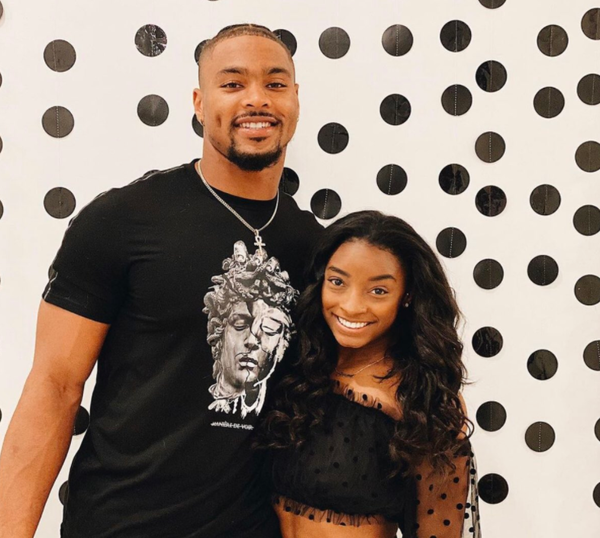 ---
---
Ever since Simone Biles met NFL star Jonathan Owens in 2020, the two have been inseparable. They met during the pandemic and fell in love.
ADVERTISEMENT
Article continues below this ad
Simone and Jonathan love spending time with each other and often take to social media to express their feelings. Enjoying the holiday season together, Simone Biles took to her Instagram account to show off what Owens got her for Christmas.
ADVERTISEMENT
Article continues below this ad
Owens' gift for Biles on Christmas
Star gymnast Simone Biles spent her Christmas eve with her boyfriend Jonathan Owens. The athlete took to her Instagram to show off the gifts that Owens got her for Christmas. The NFL star got his girlfriend a pair of Yves Saint Laurent black heels and also a black handbag.
"A YSL Christmas, thanks babe," posted Biles tagging Owens on her story.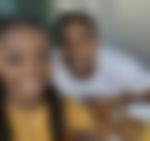 The pair of heels itself cost a whopping $1,964. Additionally, the handbag retails for an exorbitant $3,726. The total cost of both gifts adds up to $5,690. Biles also revealed that she received more gifts which she didn't post; she wrote, "More not pictured, he spoils me."
We wonder what else the star athlete got his girlfriend for Christmas. Biles also had dinner at Owens' place, which she revealed via her Instagram as well.
What did Simone Biles like about Owens when they first met?
Owens has revealed that he did not know who Biles was when he first met her. As an elite gymnast, that too one of the greatest, Biles is used to fame, but being treated normally by Owens made her like him instantly.
"I didn't know who she was," said Owens. "I just hadn't heard of her, and when I told her that, that's one of the things she liked."
ADVERTISEMENT
Article continues below this ad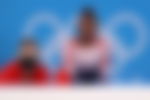 The two had met right before the lockdown and when it happened, they got so much time to spend with each other. It was a good break from their athletic careers, helping them know each other better.
 "It was one of the few times in her life where everything was just shut off and she couldn't do anything. So we used it to get to know each other—really get to know each other. It created our bond and made it stronger," said Owens.
ADVERTISEMENT
Article continues below this ad
The NFL star revealed that Biles makes him feel at home and he's a fan of Biles' bubbly personality.