Simone Biles Boyfriend Jonathan Owens Wrecks Her at Beer Pong in New Years Celebration
Published 01/01/2022, 9:59 AM EST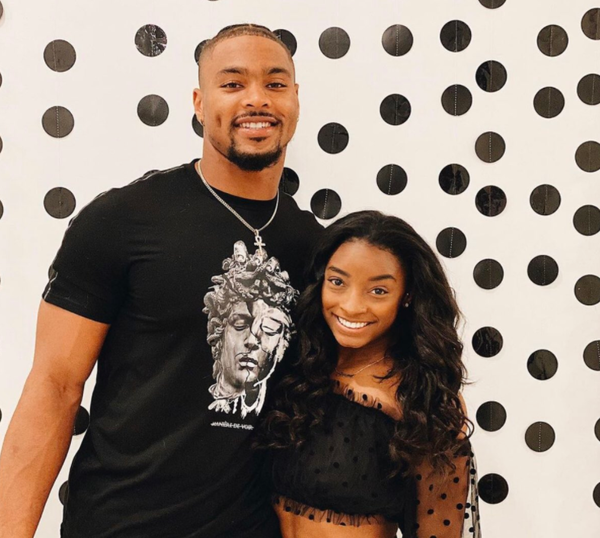 ---
---
Ever since Simone Biles made her relationship with Jonathan Owens public, internet has showered them with love and blessings. The 24-year-old star gymnast can be seen hanging out with Ownes quite often nowadays.
ADVERTISEMENT
Article continues below this ad
The couple evidently loves spending time in each other's company. They celebrated Christmas together, and just recently, the two were seen together on New Year's Eve as well.
ADVERTISEMENT
Article continues below this ad
Biles took to her Instagram to share all the fun she had with Owens. The two played various games, and Owens totally wrecked Biles in beer pong.
Quick defeat for Simone Biles
Biles might be the star gymnast, but Jonathan Owens is clearly better at party games than her. He proved it on New Year's Eve when he defeated Biles over a game of beer pong!
The couple decided to celebrate the ending of 2021 together and were seen having lots of fun through the night. Biles shared all these moments via her Instagram stories, where Owens could be spotted along with many other friends.
Biles posted on her story where the two of them can be seen playing a game of beer pong. The game was over before it even started; Owens was so quick to defeat Biles.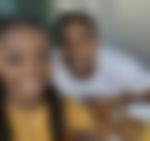 "that was quick smh," wrote Biles. She could be seen with a sad face as she was defeated.
Before the festivities began, Biles even shared a story skating, with Owens in the background. The couple clearly like to spend a lot of time together and make it a point to be together during the festivities.
Since it's the holiday season, the two have been seen together very frequently. Biles also never missed Owens' matches, always cheering him up.
A year of battles for Biles
As the New year begins, Biles revealed how hard she has fought to survive this year. she shared a post declaring, the endless amount of battles she has fought, some with others and some with her own self.
She had her fair share of both bad and good days, getting through everything on her own, fighting, and surviving.
ADVERTISEMENT
Article continues below this ad
 

View this post on Instagram

 
"I realized not all things matter in life, but the things that do I must hold on," said the post Biles shared.
ADVERTISEMENT
Article continues below this ad
This is clearly one of the best pieces of advice for the new year. Biles has been through hell in the past year, and as the New year begins, she will now hold on to the things that matter the most in her life.