Simone Biles Reveals Injury Scare Ahead of Tokyo Olympics 2020
Published 07/16/2021, 9:49 AM EDT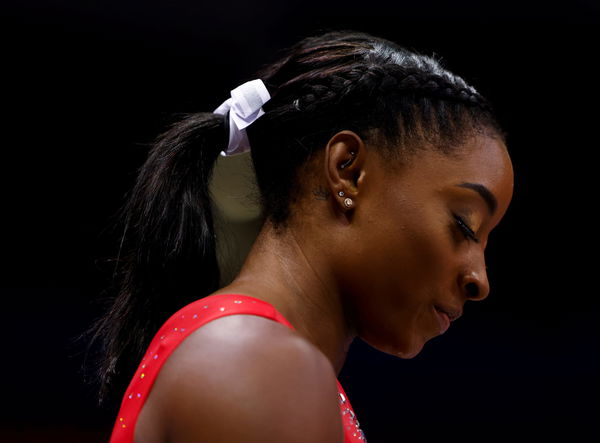 ---
---
Injury is part and parcel of sports. Even the best sometimes suffer injuries. The greatest gymnast of all time, Simone Biles is heading for her second Olympics at Tokyo Olympics 2020, and prior to the mega event, Biles suffered an injury scare that her team is taking care of.
ADVERTISEMENT
Article continues below this ad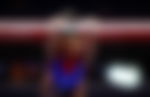 In the latest episode of her docu-series, Simone Vs Herself, Biles revealed that she reignited an old injury from 2019. While practicing Biles landed awkwardly in one of her routines and her old right ankle injury got irritated again and hence caused her trouble.
ADVERTISEMENT
Article continues below this ad
"2019 after Worlds I landed, completely the wrong way on floor, and so I got partially tore a ligament in my foot. And then maybe two or three weeks ago I kind of landed for on a triple-double and I was still kind of sideways coming in," Biles said.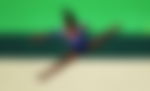 What is Simone Biles doing to subside the injury?
Now as the injury happened when Olympics was a few months away, Biles could only get temporary arrangements for it. Therapy and taping became the go-to treatment for the injury and Biles hopes that it doesn't trouble her at Tokyo Olympics 2020. Even during the US Classics in May 2021 and the Olympic trials in June, Biles had her right ankle heavily strapped.
ADVERTISEMENT
Article continues below this ad
"I just think I re-irritated those ligaments and so right now what we're dealing with is I just have a lot of fluid built up in there. There's nothing we can do at this point, it's like we don't have time for us. We don't have time for shots and all that stuff. So, tape it is. I always pray. And I'm like 'Okay, just please let me survive these 11 weeks.'"
Now Biles' pre-Olympic events went in smoothly without much fuss. But given the stage of the Olympics and the complexities of Biles' move, the injury might be a small concern for USA Gymnastics. Everyone will have their fingers crossed for Biles to safely bring home the medals.
ADVERTISEMENT
Article continues below this ad