Simone Biles Reveals Why She Omitted her Signature Move at Tokyo Olympics 2020
Published 01/02/2022, 12:00 PM EST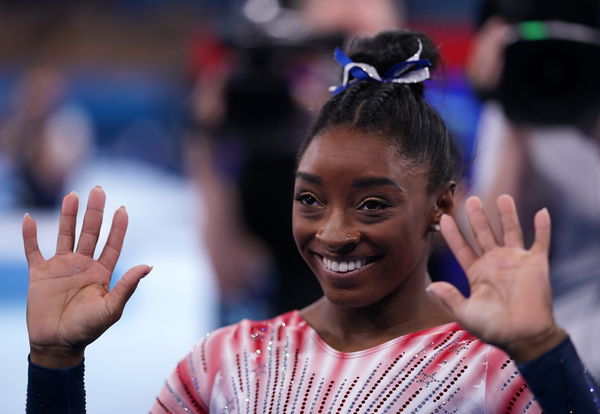 ---
---
When it comes to gymnastics, Simone Biles is the name. With her phenomenal skills, she had proved to the world why indeed she is the best when it comes to the sport.
ADVERTISEMENT
Article continues below this ad
At the young age of 24, Biles is a 7-time Olympic medalist. She is famous for attempting flips and kicks which no other gymnast has ever attempted before, let alone completed. Biles is the first gymnast to have ever done the iconic move called Yurchenko Double Pike.
ADVERTISEMENT
Article continues below this ad
However, Biles did not do this move in Tokyo 2020. Recently, she revealed the reason why, and the amount of risk involved with the move.
Risk vs Reward: Simone Biles
Originally, the Yurchenko move was named after the Russian gymnast Natalia Yurchenko. It consists of a roundoff onto the springboard followed by a back handspring onto the vault.
But Biles has added her own twist to this move, by doing two more backflips with straight legs after the original move. Thus, came into being the Yurchenko Double Pike.
This move would have had Biles' name if she did in Tokyo 2020, but Biles however did not do this iconic move this time. Recently, she has revealed the reason why it didn't end up happening.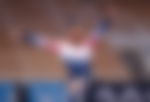 Since the move is extremely risky, they have to calculate and decide where they are going to perform this move.
"Yeah, we really wanted to go out there and compete in Tokyo, but then we had to think of risk vs reward and which competition we were going to do that is because they're all very risky," said Biles.
However, sometimes it just doesn't happen and that's okay.
"So, we wish we could have competed with it, but then, with some of the competitions, we didn't know which one we would compete it at. So, it's ok."
All things considered, the extremely difficult move could have put more pressure on Biles' shoulders when she was already under extreme stress.
Why is the Yurchenko Double Pike so difficult?
The Yurchenko Double Pike has the highest difficulty score. This is considered an extremely difficult move, and can prove fatal for the gymnast if it goes wrong.
Women's Artistic Gymnastic judge, Emily Chan has explained how difficult a move it is.
"First of all, you need the speed of the run and the height to get those two and a half rotations," said Chan.
ADVERTISEMENT
Article continues below this ad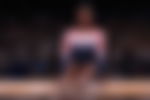 But Biles does it ever so perfectly, proving just how experienced she is in the sport.
"And it's also dangerous if you don't do it correctly. So for Simone, she does it very safely, so that's amazing." added Chan.
ADVERTISEMENT
Article continues below this ad
By adding her own twist to the Yurchenko, Biles has made it even more difficult for other gymnasts to perform, thus establishing her supremacy.