Simone Biles vs Usain Bolt- Which Olympian Pulled in the Most Millions from Endorsements?
Published 12/02/2021, 2:30 PM EST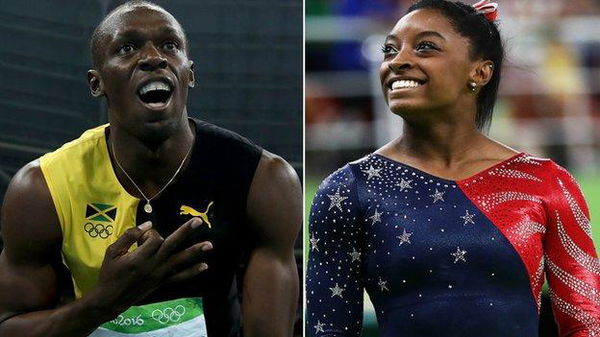 Every 4 years, the Olympics see the gathering of the best athletes in the world. Among them, Simone Biles and Usain Bolt are two names that stand out. Both of them are 8 time Olympic Gold medalists and are super successful athletes.
ADVERTISEMENT
Article continues below this ad
Being top athletes of the world, they've acquired deals with multiple brands. Without a doubt, these partnerships contribute significantly to their income.
ADVERTISEMENT
Article continues below this ad
However, who amongst the two has pulled off the biggest endorsement deals yet? Let's find out.
Simone Biles and her endorsement deals
Simone Biles is the most decorated gymnast in the world. She has a total of 32 Olympic and World Medals, a feat only a few have achieved.
According to Forbes, Simone Biles earns a whopping $5 million annually in endorsements. Notably, Biles has several partnerships with brands like United Airlines, Uber Eats, MasterClass, Core power fitness shakes, GK Elite gymnastics, and many more.
She also signed a deal with Athleta, the women-centric brand, leaving Nike behind. Given her popularity and fan-following, Biles is one of those athletes who can "carry a brand" to unprecedented heights.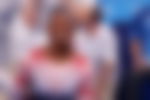 A brand will have to pay up $100,000 to $200,000 to an entity like Simone Biles for a single Instagram post. Of course, the amount varies depending upon the number of followers and several other factors.
Biles has an estimated sponsorship value of about $628,000. In comparison, Michael Phelps' value is estimated to be $96,000.
Bolt Vs. Biles
While Simone Biles is at the peak of her career now, the legendary Usain Bolt has already concurred and retired. Hence, he is not behind at all, in terms of endorsements. In fact, he is quite ahead.
The Jamaican sprinter's earnings are estimated at around  $32.5 million in a single year, with an astonishing $30 million coming from off-the-track earnings. His single Puma deal is worth a whopping $10 million annually.
In comparison with Simone Biles, who has 6.9 million followers, Usain Bolt has an insane 11m followers on Instagram. This means that he earns about $150,000 to $250,000 per post.
ADVERTISEMENT
Article continues below this ad
However, Bolt has been at the top for years, while Biles is at her peak only now. Back in the day, social media didn't have the presence it has today. This means that he could have earned much more.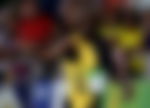 Usain Bolt has an estimated sponsorship earning of $1.5million, which is far ahead of gymnast Simone Biles. Usain Bolt has a net worth of $90 million. Meanwhile, Biles' net worth is around $6 million.
ADVERTISEMENT
Article continues below this ad
These stats make it clear that Usain Bolt has the upper hand when it comes to endorsements. However, Simone Biles still has a long way to go in her career. Do you think she will surpass Usain Bolt, rolling in some insane figures?