"Skiing Runs In My Veins" – Novak Djokovic and His Love for Skiing
Published 02/13/2020, 6:35 AM EST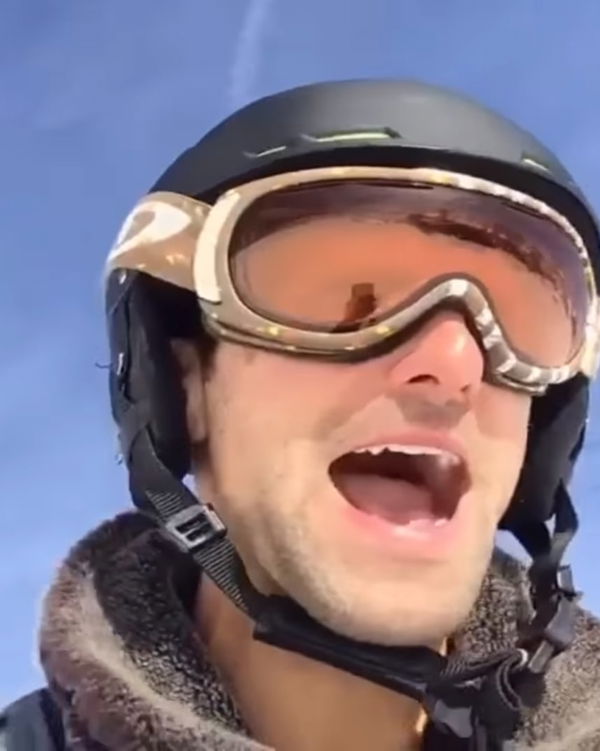 ---
---
A slick and sliding Novak Djokovic has become a common scene on the tennis Tour. The Serbian enigma does not just slide on clay, or grass, but also on hard courts! Fair warning, do not try this. This coming from a man who did try to emulate Nole, and lived to regret it.
ADVERTISEMENT
Article continues below this ad
The man slides up and down, side-to-side on a tennis court as if he were playing on ice. How exactly does he do that? The answer is pretty close to ice.
Novak Djokovic the skier
ADVERTISEMENT
Article continues below this ad
Novak Djokovic grew up in a household of athletes. His father, Srdjan Djokovic, is a retired professional skier. So are some of his aunts and an uncle. Skiing comes as naturally to Novak as his tennis does now. He was a skier long before he became a tennis player.
Check out Nole's tweet from 2014 when he went skiing with friend and fellow Serbian tennis player Viktor Troicki.
No doubt it has helped immensely on the courts too. Skiing was surely a fundamental part in forming the physical capabilities of Novak Djokovic we have today.
As any player who has faced him will tell you, there are no easy points against him. He makes them win the point virtually 2-3 times before they actually do. His movement on the court is a force in itself in his game.
It is what makes his defensive prowess so infuriating to his opponents. It drains their patience and energy, until they go nuts with their shots.
The man himself attributed skiing as a huge influence on him.
"Skiing, it kind of runs in my veins. I come from a professional skier's family. My dad used to compete. My uncle, my aunts. For us, it's kind of normal to be on the slopes. I grew up on the mountain."
"I think skiing has affected the flexibility I feel of my ankles, my joints."
Just as I write this, I read Novak is off to Italy to ski on the Italian Alps.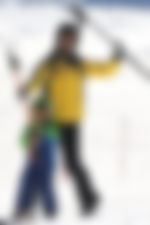 Tennis or Skiing?
ADVERTISEMENT
Article continues below this ad
While he conquers those mountains, there are still a few left for him to climb in tennis. His rapid march towards the golden No. 20 gathered more pace as he lifted his 17th Major this month.
Not too far in the future, he will be skiing on clay in Paris hunting for his second Roland Garros. But then again, Rafael Nadal can ski a little too if there's clay around.
A year or so back, Novak made a startling admission. At the age of 10-11, Djokovic approached a fork in the road. Either slide down the skiing slope, or choose tennis. I'm glad he chose tennis for he could easily have followed his father's footsteps.
ADVERTISEMENT
Article continues below this ad
In choosing tennis, I believe Novak also showed some courage to take a path unknown and a bit more challenging. Qualities he has displayed time and again for many years on tennis courts.
But now I can be rest assured, as long as Novak is skiing, he will get by on a court too.
Enjoyed reading this article? Download our exclusive app to get 24x7 coverage, latest memes and social media banter. Click here to download.