"Slam You Straight in the Wall" – Jeff Gordon and Tony Stewart Butt Heads After Collision
Published 08/09/2021, 4:05 PM EDT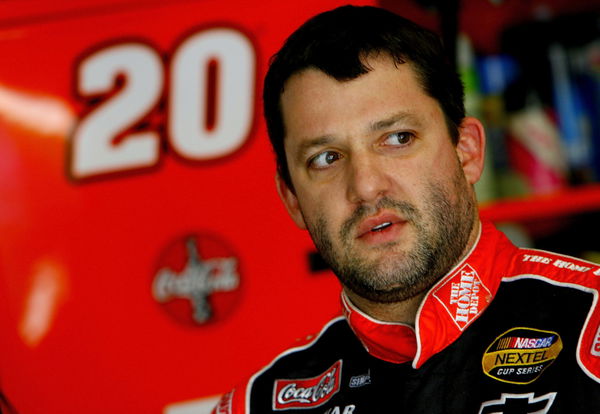 ---
---
Back in 2000, there was a bit of a nasty incident involving Tony Stewart and Jeff Gordon at Watkins Glen. The two of them had been battling hammer and tongs for a while, and the tussle was slowly turning ugly. At one point, Gordon snuck down the inside of the #20 car, but they bumped into each other.
ADVERTISEMENT
Article continues below this ad
At the next corner, they clipped each other again when Stewart drifted a little wide. As a result of the second contact, poor old Jeff Gordon brushed the wall. Afterward, both drivers had words for each other and they were downright fuming. Gordon even declared, "I'll slam you straight in the wall, next time you are anywhere near me."
"I'll slam you straight in the wall." ➡️ "I'll bust your #*$*&%(#*(#%(*#%*#."

Jeff Gordon and Tony Stewart got together going through the Esses at @WGI in 2000… and their tempers carried over to the garage area. #NASCAR pic.twitter.com/nlLbmpPzuU

— NASCAR on NBC (@NASCARonNBC) August 5, 2021
ADVERTISEMENT
Article continues below this ad
According to Gordon, he had a clean pass on Tony Stewart. However, the then Joe Gibbs Racing driver had a different take on the incident. What incensed Gordon, even more, was the fact that the incident took place on the second lap of the race and he ultimately finished down in 23rd place.
ADVERTISEMENT
Article continues below this ad
Why was Jeff Gordon so angry?
Apparently, the #24 driver was hoping to take his seventh consecutive Cup Series win on a road course. Sadly, Tony Stewart's assault wrecked any chances of that happening. What really got Gordon's goat was the fact that the #20 driver managed to recover enough to finish the race in sixth place.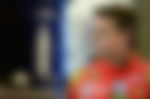 While all that drama was going on, Steve Park won the race from Mark Martin and Jeff Burton. Meanwhile, Robby Gordon and Bobby Labonte completed the Top 5 ahead of Stewart. Behind the Joe Gibbs Racing driver were Dale Jarrett, Joe Nemechek, Wally Dallenbach Jr and Matt Kenseth. It is also worth mentioning that the 2000 Global Crossing at the Glen was Park's maiden Cup Series win. His only other win came at the Rockingham Speedway in 2001 during the KMart/Dura Lube 400.
ADVERTISEMENT
Article continues below this ad