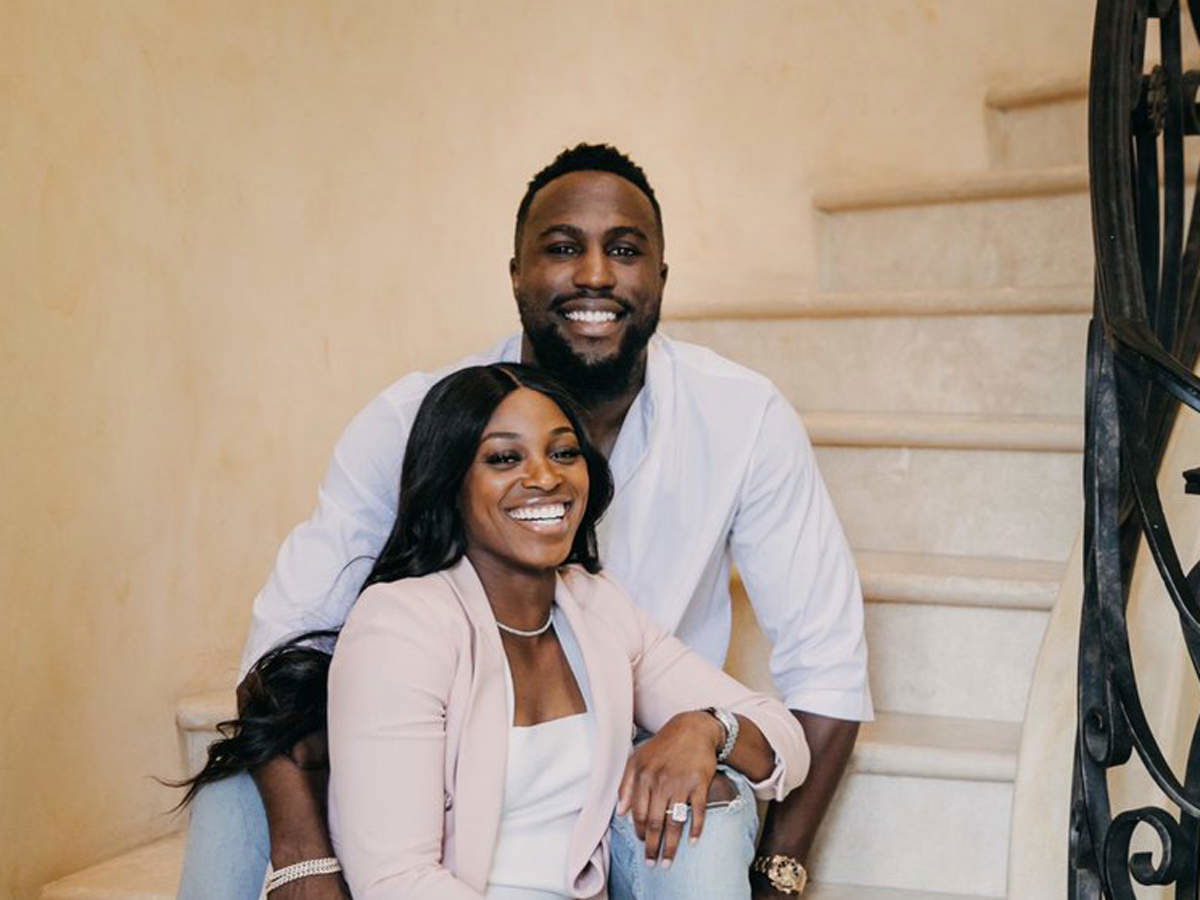 Sloane Stephens did not have a great 2019. She couldn't match her performances in 2018 and hence fell out of the top 10. However, she did get some amazing news that year. In April 2019, she got engaged to her boyfriend Jozy Altidore.
Who is Sloane Stephens' Fiancee Jozy Altidore?
Jozy Altidore is a professional soccer player who plays for Toronto FC and the United States National Team. He was born in New Jersey and at the age of 16, he made his professional debut by signing with the New York Red Bulls.
Jozy received the US Soccer Male Athlete Of the Year in 2013 and in 2016. He was also the MLS All-Star in 2015 and in 2017 and received the MLS Cup MVP in 2017. Clearly, he is an accomplished soccer player.
Sloane Stephens and Jozy first met in 5th grade where Sloane did not like him very much. She complained about him to her mother a lot. They reconnected in 2016 and eventually started dating. As you would expect, Sloane's mother was really surprised.
Tag your workout buddy 👫🏾 @JozyAltidore
Song: Motivation @Tip pic.twitter.com/xqcQxfljew

— Sloane Stephens (@SloaneStephens) December 10, 2019
When you're trying to take a cute gym selfie and he decides to channel dragon ball z 🤦🏾‍♀️ @JozyAltidore pic.twitter.com/3VbvDEbyjx

— Sloane Stephens (@SloaneStephens) November 30, 2019
In 2019, Jozy popped the question to Sloane Stephens who said yes. The news was announced through their Instagram accounts. The date of their wedding is unknown but it is expected to be some time this year.
Sloane describes Jozy as a man who is sweet, has a good heart and is a good dad. She has made her love for him very clear through her Twitter posts.
The posts above were posted after their engagement was announced. From having pull-up competitions to taking videos of channeling dragon ball z at the gym, Sloane and Jozy have done it all. They are clearly enjoying being with each other.
We can definitely say that both Sloane and Jozy are perfect for each other. The day they get married is definitely going to be the happiest day of their lives.