Venus Williams has had a fruitful Coronavirus lockdown. She is a tennis player as well as a social media influencer now. The American has been interacting with fans a lot on social media. She posts workout videos and even skincare and makeup videos. Her videos get thousands of views and likes.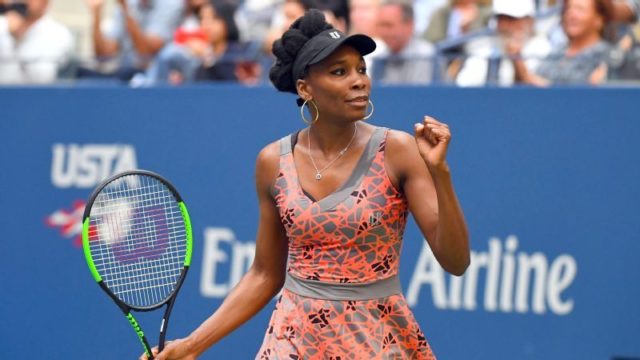 As tennis is returning, Venus will be looking to get back onto the playing field. Before that, she held a questionnaire on her Instagram handle. She asked people to ask her questions about returning to play during COVID.
One person asked her about her opinions on Novak Djokovic's Adria Tour. She did not criticize the Serbian. Venus was just happy with everyone being safe and said that we need to learn from this so that it doesn't happen again and everyone remains safe.
"Just so happy everyone is doing ok so far. So much to learn from this, the world isn't what it used to be," she said.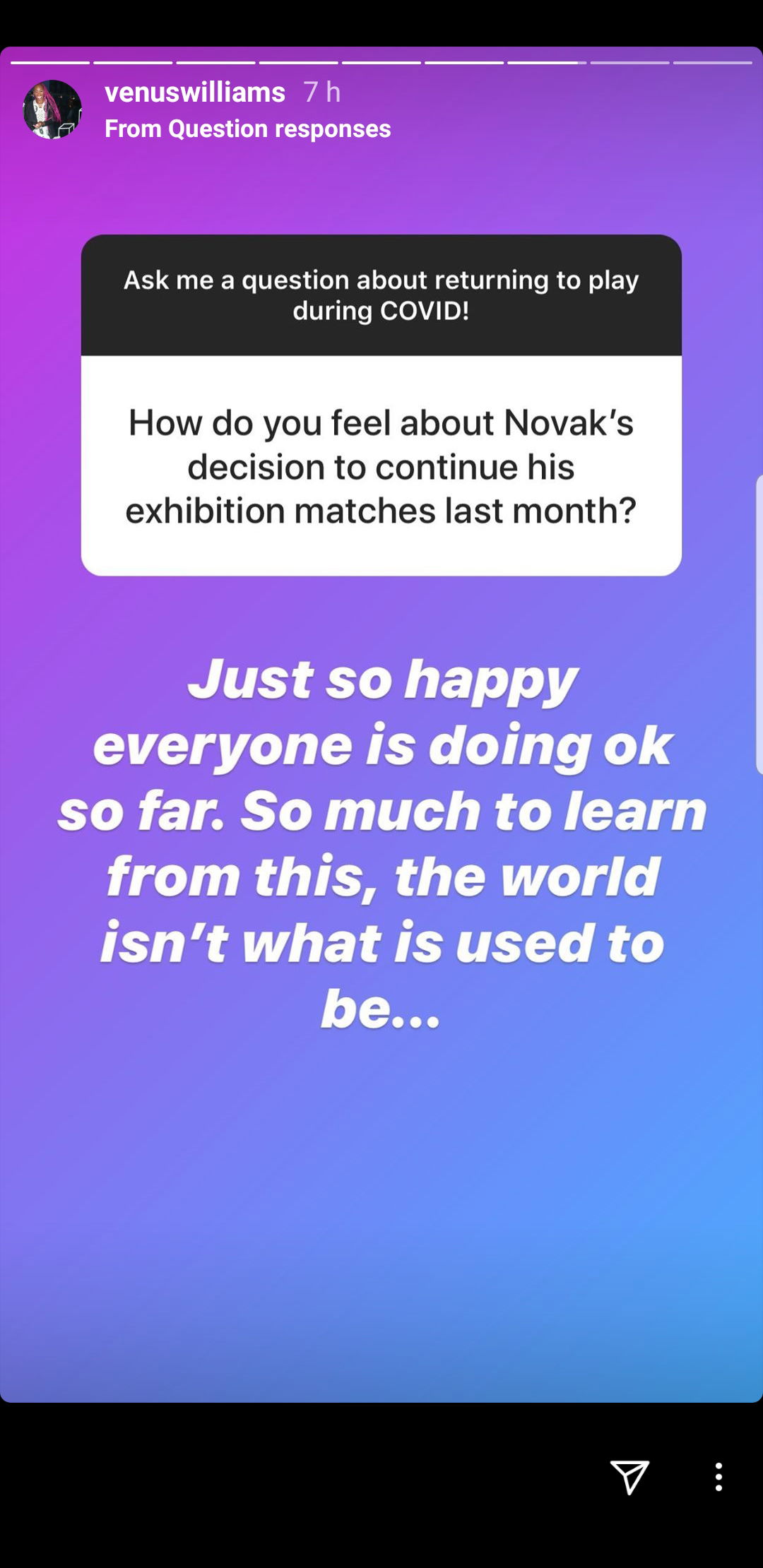 When will we see Venus Williams back on Court?
She answered further questions regarding when she will be back on the court. Venus will be participating in the World Team Tennis(WTT). It is held every year in the US and this year it will start by July 12. This time it will be held without the fans. It will feature top tennis stars like John Isner, Victoria Azarenka, etc.
Read More: Venus Williams Reveals Her Most Overwhelming Experience at Wimbledon
One fan asked Venus if she is scared to play right now. Recently Frances Tiafoe was tested positive for Coronavirus. He was playing the All American Team Cup in Atlanta. Tiafoe was scheduled to participate in WTT as well.
"Yeah, I am. But I can't wait to play. But it's time to have courage." Venus on whether she is scared to start playing.

The pandemic is certainly not stopping in the United States. Every day there are record new cases. And all over the world, we are having cases. Djokovic and Tiafoe getting infected did send some shivers to the players.
Venus is eager to come back on the court. The WTT will happen without a crowd. Everyone will be hoping the tournament is conducted carefully.