"Named After Shaq" – USWNT Legend Megan Rapinoe Brought Out Raheem Sterling's "American Dream"
Published 11/11/2022, 5:26 AM EST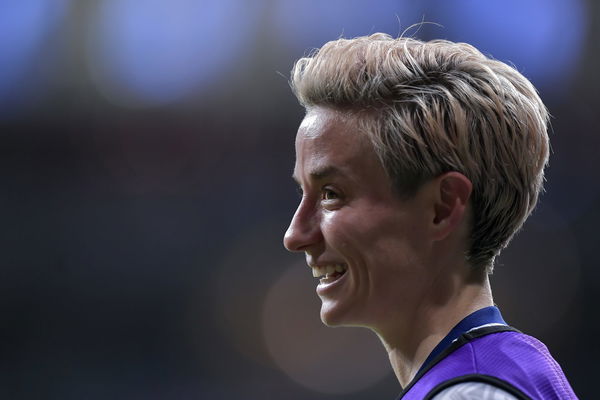 USMNT superstar Megan Rapinoe and English forward Raheem Sterling are among the best players in their respective leagues. While Rapinoe is a world champion and a Balon d'Or winner, Sterling has won the Premier League four times. The two sat for a discussion during the 2020 lockdown. Rapinoe and Sterling talked about the return of the top soccer leagues, the World Cup, and fitness during the pandemic.
ADVERTISEMENT
Article continues below this ad
At one point during the discussion, Rapinoe noted that Sterling's middle name is 'Shaquille'. She hilariously called him 'Baby Shaq', referring to NBA legend Shaquille O'Neal.
ADVERTISEMENT
Article continues below this ad
Shaquille O'Neal and Megan Rapinoe are among the most outspoken athletes in the world. They are known for taking a stand for what they feel is right. Shaq is among the greatest ever players in NBA history and Rapinoe knows that. During the podcast with Sterling, she called Shaq 'the best' after teasing the Chelsea superstar.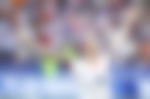 Raheem Sterling was born in Jamaica, which is much closer to the US than England. However, his parents moved to London when he was just five. He then decided to play for England and represented them in several age groups before making his senior debut. Now, he is a part of the 'Three Lions' roster for the Qatar World Cup. During his podcast with Megan Rapinoe, he admitted that he loves America and would love to play there.
Megan Rapinoe notes Raheem Sterling's middle name, asks him about playing in the US
The 27-year-old Chelsea star's full name is Raheem Shaquille Sterling. During his podcast from 2020, Megan Rapinoe called him 'Baby Shaq' and asked him if he would play in the US in the future.
"You were born closer to America. In a long time, are we gonna see Raheem baby Shaq Sterling playing in America?" Rapinoe asked Sterling. "You're named after Shaq. Do you follow Shaq and watch him? He's the best."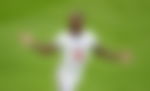 To this, Sterling replied: "Big Shaq, yeah. America, love it. Love that country."
"One day, it is definitely a dream of mine to be there. Obviously, I'm not sure where in the country would be nice, but I'm sure there's a lot of places."
Major League Soccer is among the most popular soccer leagues in the world. Many top players have played in the league, including Kaka, David Beckham, and Andrea Pirlo. Some top European players are linked with a move to the MLS, such as Sergio Busquets, and Lionel Messi, among others.
ADVERTISEMENT
Article continues below this ad
This only goes on to show how the league has grown over the years and has been successful in attracting top players. Sterling is at his peak and will be looking to win the World Cup next month. But his interest in playing in MLS is surprising considering its popularity.
ADVERTISEMENT
Article continues below this ad
WATCH THIS STORY: $6.6 Million a Week!: Highest Soccer Wage Bills in 2022
What do you think of England's chances at the World Cup? Let us know in the comment section below.