"It Was Horrible Out There" – British No. 2 After Andy Murray Shockingly Watched Manchester United Legend During 4-Hour Australian Open Heat Break
Published 01/23/2023, 10:00 AM EST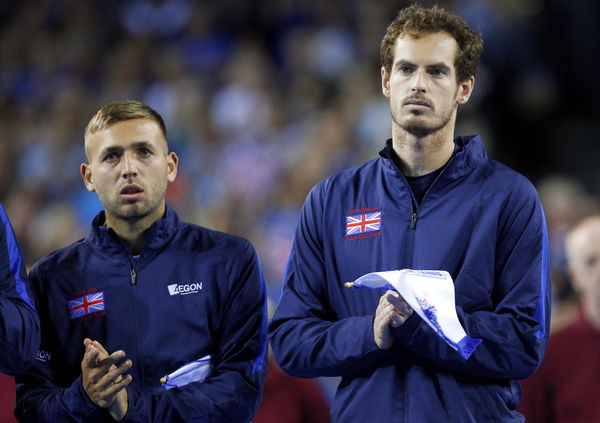 Daniel Evans is a well-known British tennis player. Evans currently ranks second in the British singles rankings. The tennis star is currently playing in the 2023 Australian Open. Just a few days ago, Evans beat Argentine tennis star, Facundo Bagnis. While it was quite a straightforward win for Evans, that match will be remembered for the shocking four-hour break due to the heat.
The match officials asked the players to take a break after the temperatures had exceedingly risen beyond anyone's imagination. During the four-hour break, Evans revealed that he spent his time watching Roy Keane speak about his life experiences.
ADVERTISEMENT
Article continues below this ad
Roy Keane motivated Daniel Evans to win a game!
Recently, Evans told Talksport about how he spent his time during the awkward break in between the game. To everyone's surprise, Evans revealed that he spent his time watching Manchester United soccer legend, Roy Keane. It was quite a shocking revelation because, over the years, Keane has been known for his strong words and opinions on certain topics. Fans could not understand the correlation between Evans and Keane.
Evans told Talksport, "I have just never worn a hat and I have never liked wearing one. Doesn't feel comfortable, big ears I guess. Once the wind stopped it was horrible out there". He continued, "I showered, obviously, had a bit of food, stretched out. Then I had a lie-down. I mean, I actually watched Roy Keane on that Tiernan show".
Evans then went on to win by steamrolling Bagnis. The final score of the match was 6-4, 4-6, 6-4, 6-4.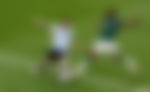 Roy Keane appeared on the Tommy Tiernan Show just a few days before the Evans' match. During the show, Keane mainly spoke about his life experiences. He about his experience while he played for Manchester United. The Irish soccer star shockingly revealed that the only time he cried was when he left Manchester United during his career.
Evans shares a banana with Rublev during the 2023 Australian Open!
Daniel Evans was also involved in a heartwarming moment during the 2023 Australian Open. The incident occurred when Evans was playing against Andrey Rublev. While the game's result did not turn out in Evans' favor, the fans still appreciated his gesture towards Rublev. Evans gave Andrey Rublev a banana during the first set of the third round.
ADVERTISEMENT
Article continues below this ad
Evans told the Daily Express, "It was just a nice and fun moment between us. We have a great relationship. We played great matches". Evans also admitted that Rublev managed to outclass him on the court that day. Evans ended by saying, "He played some good tennis. I didn't feel I did too much wrong. He was very aggressive and better than me".
ADVERTISEMENT
Article continues below this ad
Watch this story: Meet the Legendary Tennis Player Who Is 3x Richer Than Cristiano Ronaldo
With the finals round the corner, who are you fancying to win the 2023 Australian Open? Let us know in the comments below.