Alex Morgan Shared a 5-Word Reaction to Big News of Brittney Griner's Ex-Teammate Maya Moore's Retirement
Published 01/16/2023, 11:45 PM EST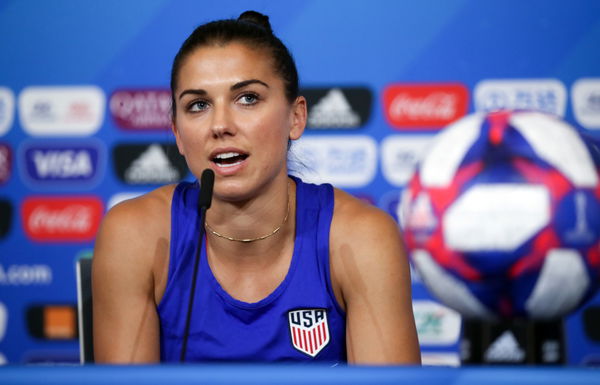 Just a few hours ago, one of the WNBA's greatest charms decided to retire. WNBA legend, Maya Moore decided to call it a day on her professional basketball career. The former Minnesota Lynx pro has built a legacy that will surely be remembered in the years to come. USWNT soccer star, Alex Morgan joined thousands of other fans and sports stars in wishing the WNBA star the best for the next stage of her life.
Maya Moore was such an individual who had an equal amount of respect on and off the pitch. The WNBA star's career had not been the easiest for the last couple of years. Personal struggles were always a major part of her problems, but Moore always found a way to fight through them.
ADVERTISEMENT
Article continues below this ad
Alex Morgan bids farewell to WNBA great – Maya Moore
Maya Moore was a born winner. She was a fan favorite for the longest time. However, in 2019, Moore shocked the basketball world after she announced her sabbatical from the game. The WNBA pro wanted to help secure the release of one of her long-time friends, Jonathan Irons. In 2020, Irons won the case and was released from prison. Moore had helped Irons overturn a 50-year sentence.
Shortly after his release, the two of them got married and started a family together. Over the last few years, Moore is given an immense amount of respect for leaving her career hanging while she was in her prime to help out a person in need. A few years later, just as she decided to officially call it a day, Alex Morgan gave the WNBA star a respectful send-off via her social media.
Alex Morgan reposted the news of Moore announcing her retirement and wrote, "Leaving a legacy! Enjoy retirement". She also then added two clapping emojis to end her short but sweet message. After announcing her retirement, Moore told Good Morning America, " I think it is time to put a close to the pro basketball life. I walked away four seasons ago, but I wanted to officially retire".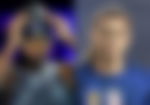 Moore also then mentioned that it is important for her to be available for her family at this point in time. She also revealed that she would continue to help her community and non-profit organizations.
Looking back at Maya Moore's illustrious career
The former WNBA pro had some of her best years starting out her basketball career at the NCAA tournaments. In 2010, Moore won the 'NCAA Final Four Most Outstanding Player' award. She then made her way to the Minnesota Lynx via the WNBA drafts in 2011. It was a proud moment for Moore and her family as he was the first overall pick for the draft.
Since that day, Moore has never looked back. The WNBA star went on to build a legacy for herself as a Lynx Player after winning four WNBA Championships out of the eight seasons that she played. Moore also played some basketball overseas with Brittney Griner at UMMC Ekaterinburg, a Russian basketball club.
ADVERTISEMENT
Article continues below this ad
Maya Moore has officially announced her retirement from the WNBA.

▪️ 2011 Rookie of the Year
▪️ 4x WNBA Champion
▪️ 2013 WNBA Finals MVP
▪️ 6x WNBA All-Star
▪️ 3x WNBA All-Star Game MVP

What a career 🐐 @HighlightHER pic.twitter.com/GNnFeFT2Zd

— Bleacher Report (@BleacherReport) January 16, 2023
The WNBA star also won two gold medals while she represented the USA at the Olympics. Maya Moore is the perfect example of a 'family person'. The WNBA star once had the potential of being the best of the best. However, she sacrificed it all to help her future husband save his life who was in dire need of help.
ADVERTISEMENT
Article continues below this ad
Watch This Story: Serena Williams' and Natalie Portman's Success With ACFC Inspires Another Female Led Group to Invest in Women's Soccer
What was your reaction when you heard that Maya Moore decided to retire? Let us know in the comments below.