"I Was Bending It Like Beckham – NBA Legend Charles Barkley Tests His Soccer Skills Suffering a Hilarious Defeat Against Shaquille O'Neal
Published 01/17/2023, 11:39 AM EST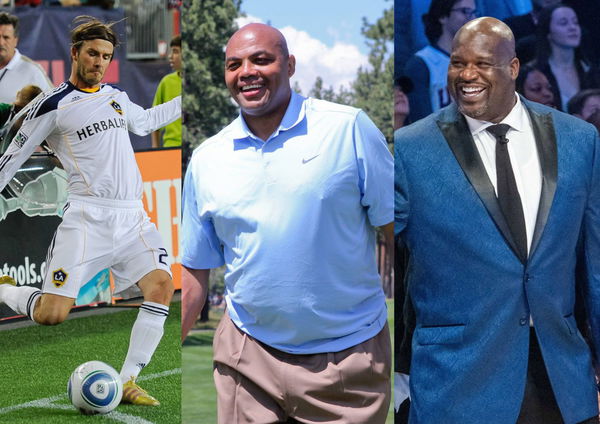 Soccer fans love it when well-known personalities and celebrities talk about their sport. However, over the years the NBA and the soccer universe have developed this unbreakable bond. Recently, a video was posted online involving some of the NBA greats kicking a soccer ball. NBA stars like Shaquille O'Neal and Charles Barkley aka Chuck were part of the video.
The NBA stars were having a penalty shootout just for fun. However, the fans just cannot seem to wrap their head around how bad some of those penalty kicks actually were.
ADVERTISEMENT
Article continues below this ad
Chuck unsuccessful at 'Bending it like Beckham'
Recently, NBA on TNT uploaded a YouTube video that has taken the internet by storm. The video included the regular NBA faces on the show like Shaquille O'Neal, Kenny Smith, Ernie Johnson, and Charles Barkley. American soccer legends, Julie Foudy and DaMarcus Beasley were also invited as guests on the show.
The NBA stars were seemingly in the mood to play some soccer. Each of these stars took their chance one after another. While the NBA stars participated in a penalty shootout, DaMarcus Beasley was asked to shoot a free throw that he successfully did. However, some of the penalty kicks from the NBA veterans were really bad as ever.
Shaquille O'Neal seemed to be on top of his soccer game after scoring and saving a penalty kick, both against Charles Barkley. However, luck was not the same for Chuck. The NBA star took two penalty kicks. After dragging the first penalty wide, Chuck made good contact and smashed the second penalty straight into Shaq's knee. While everyone was praising Shaq for the prolific save, Chuck said in his defense, "I was bending it like Beckham".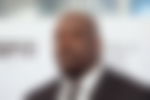 However, these weren't the only NBA stars who have been seen playing soccer. Recently, the soccer world witnessed Pascal Siakam showing off his soccer skills just before an NBA game. Soccer fans poured in all their love and admiration for the NBA star after he showcased his neat set of skills.
Chuck's strong opinion on American soccer; Shaquille O'Neal agrees!
A few years ago, Shaquille O'Neal and Chuck revealed what they actually think about American soccer. The NBA co-stars were on a panel discussion for NBA on TNT. However, the moment the soccer discussion started Chuck was in disagreement. It clearly seemed that the NBA veteran wasn't too pleased with the way soccer was progressing in the US.
Chuck quoted, "In a sport that the United States sucks in, we should not be involved in it". However, to everyone's surprise, even Shaquille O'Neal agreed with that statement. Chuck then reassured everyone by saying, "I got another guarantee, the United States is going to win the World Cup, next time we have it".
ADVERTISEMENT
Article continues below this ad
This clip was released in 2017. It's safe to say that American soccer has had a bumpy ride since then. The USMNT shockingly failed to qualify for the 2018 FIFA World Cup. However, they had a decent 2022 campaign. Looking forward, America is set to host the 2026 edition of the World Cup along with Canada and Mexico. It will be a good chance for the USMNT to advance into the knockout rounds and possibly even win the World Cup!
ADVERTISEMENT
Article continues below this ad
Watch this story: Despite Being Only 5% as Rich as Michael Jordan Lionel Messi Once Spent More Money on a Car Than Mj Ever Earned in a Single Active NBA Season
How far do you think the USMNT will reach in the 2026 World Cup? Let us know in the comments below.