Cristiano Ronaldo and Tyson Fury Among High Profile Stars Shockingly Dragged Into Legal Battle by an Italian Restaurant Chain
Published 01/22/2023, 10:45 AM EST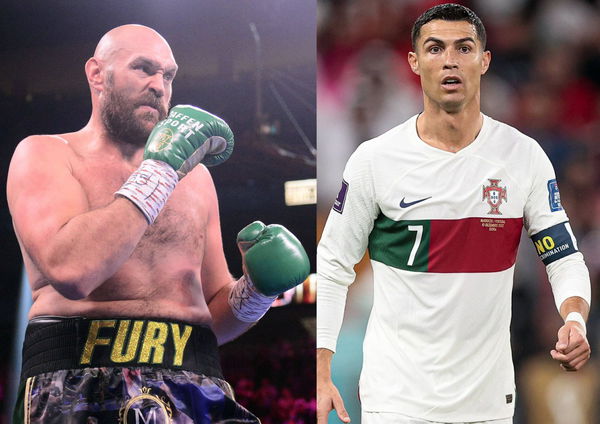 Cristiano Ronaldo and Tyson Fury are among a long list of high-profile stars who have been dragged into a legal battle by an Italian restaurant chain. The Portuguese superstar, the reigning WBC, and the lineal heavyweight boxing champion are both on a lawsuit filed by Cibo, a luxurious eatery popular with many celebrities.
Cibo's owner is taking legal action against three other restaurants. And they are accusing them of wrongfully using the Cibo name to promote their own businesses. The restaurants on the suing list are Cibo Manchester, Cibo Liverpool Road, and Cibo Great Northern.
ADVERTISEMENT
Article continues below this ad
And in an unexpected move, the Cibo owner has named various celebrities in the court documents submitted.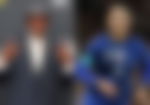 Cristiano Ronaldo among many high-profile stars dragged in the case
In a report sent to the court, Cibo's owners stated the names of celebrities. All these big names who have attended their restaurants include Cristiano Ronaldo, Tyson Fury, Will.i.am, and many other soccer stars. Mohamed Salah, Darwin Nunez, Sir Alex Ferguson, and Ryan Giggs are just a few other names on the list.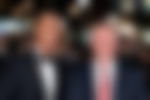 ADVERTISEMENT
Article continues below this ad
The court papers read like this, "The Claimants' exceptional level of service, stylish décor and reputation has helped to attract high profile and celebrity customers to their restaurant. The Claimants' customers include a range of high-profile individuals and celebrities from across the UK, many of whom are known worldwide."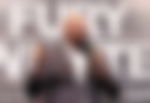 It continues by mentioning how these other restaurants have tarnished their reputation. " The Claimants have suffered and continue to suffer loss and damage. The goodwill and the associated reputation, of the Claimants, is likely to be damaged by wrongly being associated with provision of the Defendants' services. The defendants have made misrepresentations to the public that are calculated to lead, have led, and/or likely to lead to the public being deceived."
ADVERTISEMENT
Article continues below this ad
WATCH THIS STORY: "Cause Man U Terminated His Contract" – Fans Destroy Cristiano Ronaldo on Social Media After Comments From Terminator Star Arnold Schwarzenegger Resurface
This is a very strange case. Especially because so many high-profile individuals are involved simply because they ate at the restaurant. What are your thoughts on this case? Let us know in the comments.