Saudi Arabia's Claim of Impunity Amid PGA-LIV Golf Drama Irks 'Angry' $9 Billion Premier League Teams With Newcastle United Ownership Under Scrutiny
Published 03/04/2023, 9:30 AM EST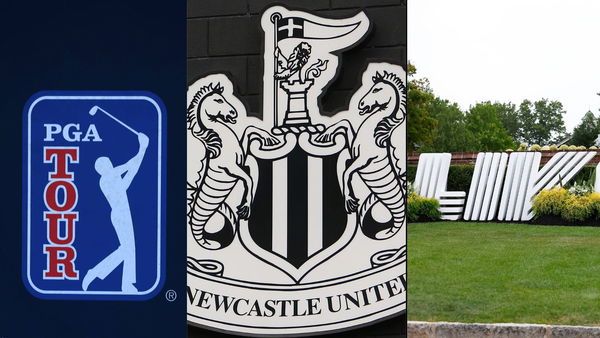 There is a big case going on in golf that has attracted the attention of soccer fans. The case between LIV Golf and PGA Tour is currently in court. The turmoil came down because the same fund that owns LIV Golf has the ownership of a major Premier League soccer club in Europe.
According to the reports, the antitrust in California between the two organizers is heating. PGA tour has demanded that the Saudi Arabian Public Investment Fund's president Al-Rumayyan be the defender. The argument had left the soccer world in shambles.
ADVERTISEMENT
Article continues below this ad
In 2021, Saudi Arabia's Public Investment Fund acquired Newcastle United for a 367million USD. The club has been performing significantly better and has only lost 2 games this season. Sitting on the 5th spot, the team is eying for a few good games and qualifying for the UCL. This ownership of the Premier League Club of 600 billion USD worth PIF is now scaring soccer fans.
Premier League club's ownership under scrutiny
In the ongoing case, the judge has ordered PIF's president to be deposed and comply with discovery demands. LIV attorneys have argued that the decision is unprecedented. Their argument is since the president of Saudi Arabian PIF holds a minister rank in the Saudi Arabian government, he is beyond the reach of the US Court system.
This strategy of defense has ignited anger in Premier League soccer fans. Because of the overwhelming investments planned in European soccer from middle-east. The PIF president Al-Rumayyan is the chairman of Newcastle United. This has put the UEFA official into a bit of a panic.
ADVERTISEMENT
Article continues below this ad
Peter Frankental, Amnesty International UK economic affairs director, talked about this issue on BBC. He said, "The Premier League will surely need to re-examine the assurances made about the non-involvement of the Saudi authorities in the Newcastle deal, not least as there's still a Qatari bid for Manchester United currently on the table."
"It was always stretching credulity to breaking point to imagine that the Saudi state wasn't directing the buyout of Newcastle with the ultimate aim of using the club as a component in its wider sportswashing efforts."
ADVERTISEMENT
Article continues below this ad
Watch this story: Serena Williams' Husband Alexis Ohanian Brings In FIFA World Cup Numbers to Declare Women's Soccer Popularity in Us Shouldn't Surprise Anyone
The amount of distress this issue is causing in European soccer is unfathomable. However, it surely jeopardizes QSI's dream of investing in Manchester United. It seems they will question and highly scrutinize the deal.