"LeBron James of Soccer Is More Like the Spencer Dinwiddie of Soccer" – American Fans Slam Christian Pulisic's "Grueling" FIFA World Cup Claim After Injury During Loss in PL
Published 01/07/2023, 2:00 PM EST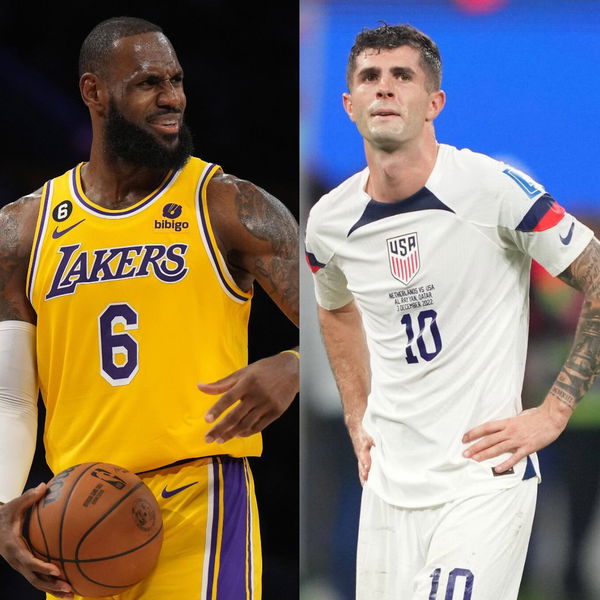 Christian Pulisic, often referred to as the LeBron James of soccer is a 24-year-old American soccer player. Pulisic has been a key player for both Chelsea FC and the U.S. national team. Pulisic is not only a talented soccer player but also a tremendous leader. He was named captain of the USMNT in 2020, becoming the youngest player to captain the US soccer team.
Recently, in a Premiere League match against Manchester City, Pulisic had to be subbed off due to an injury. The injury came after Man City player John Stones caught him with a sliding tackle. The match ended 1-0 with a loss for Chelsea.
ADVERTISEMENT
Article continues below this ad
American podcast Men in Blazers shared the video of the injury on Twitter. With a title saying, "Grueling World Cup run might be taking its toll on CP10". This line definitely infuriated a lot of American soccer fans.
Fans slam the 'Grueling' FIFA World Cup claim
Fans were not happy with this statement. A lot of them pointed out the not-so-long run the USA has in the World Cup. Even though the USMNT made it into the final 16, fans expected more given the talent the American squad had after so long.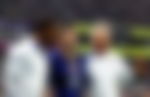 Cristian Pulisic's injury sparked some negative reactions from fans, with one going so far as to say "LeBron James of soccer is more like the Spencer Dinwiddie of soccer." This was definitely uncalled for.
Here are some of the reactions from the fans:
Grueling? They went out in the round of 16 and it's been over a month since they played a World Cup game. The "LeBron James of soccer" is more like the Spencer Dinwiddie of soccer.

— Not Elon Musk (@BoomsdayDevice) January 5, 2023
Seriously?!! …what's the WC have to do with a tough tackle in the EPL?

Either way, this SUX! 🧐

— Auteur (@JExantus) January 5, 2023
Grueling world cup might be the biggest overstatement of the year☠️

— Luis (@ztro213) January 6, 2023
Grueling World Cup? He played 3.5 games in 4 weeks time.

— Ryan Armo (@RyanArmo) January 5, 2023
US Soccer in the World Cup had nothing to do with this injury, that kind of tackle could injure anyone

— Luka Megurine (@GameGal64) January 6, 2023
Why Christian Pulisic is called "the LeBron James of soccer"
ADVERTISEMENT
Article continues below this ad
It all started with an American show, where Christian Pulisic was referred to as "the LeBron James of soccer". This caught the attention of the soccer world who were quick to turn this into memes. While given the talent Pulisic posses it is still too early for him to be given the title of LeBron James of soccer and be compared to the greats like Lionel Messi and Cristiano Ronaldo.
Stop what you're doing and watch Pulisic being discussed on Pawn Stars:

"He's like the LeBron James of soccer. We think of Messi and Ronaldo – this kid's already been compared to them" pic.twitter.com/VSiLmAFfX4

— Project Football (@ProjectFootball) December 20, 2021
ADVERTISEMENT
Article continues below this ad
Pulisic's numbers may not be as eye-popping as Messi's or Cristiano Ronaldo's, but his potential is sky-high. But he is already one of the best-attacking players in the Premier League and he's only getting better. Pulisic has all the makings of a global superstar. He's got the talent, he's got the looks, and he's got the personality.  He is the complete package. The only thing that Pulisic doesn't have right now is the trophies. But if he continues to progress at the rate he is, it's only a matter of time before he starts racking those up too.
Watch This Story: Serena Williams' Husband Alexis Ohanian Brings In FIFA World Cup Numbers to Declare Women's Soccer Popularity in US Shouldn't Surprise Anyone