After Cristiano Ronaldo Fiasco, England Legend Gary Neville Faces Backlash From Liverpool's Trent Alexander-Arnold Fanbase – "Chat Crap to Profit Off Prolific Footballers"
Published 11/26/2022, 8:00 AM EST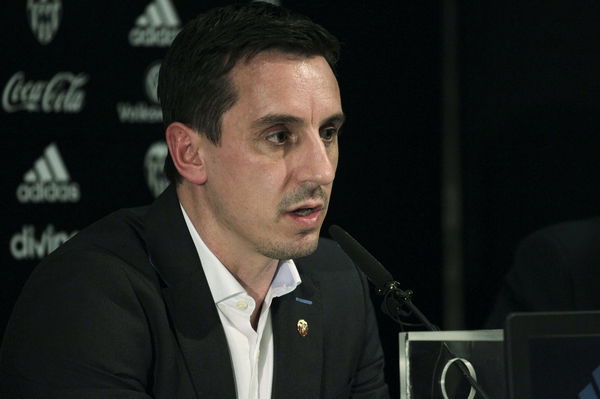 An English soccer pundit is once again in the news for his statements while providing his views on the ongoing FIFA World Cup in Qatar. Gary Neville has joined the panel of experts for the event. His predictions are making him get trolled on Twitter. Recently, after England vs USA, he made a statement concerning English manager Gareth Southgate and English right-back Trent Alexander-Arnold.
England is getting criticized by soccer experts for their underwhelming performance against the USA. The match ended in a goalless draw where people are praising the approach of team USA. One man getting trolled the most is Gareth Southgate.
ADVERTISEMENT
Article continues below this ad
Gary Neville had critical remarks about the English player
Throughout the matches leading to the World Cup, Gary Neville had hard words to say about Alexander-Arnold. During a discussion, he said, "It's a really tough one with Alexander-Arnold, his brilliance going forward is out of this world. But we're talking about knockout football. Whether England win or lose in a World Cup is going to be down to moments. A mistake – concentration. In this moment in time, I can't see how Gareth can go into a knockout game in a World Cup playing Trent Alexander-Arnold."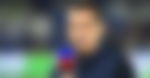 The soccer analyst seems to have changed his mind as during the USA vs England post-match show, he said, "We haven't got that now and that's fine, no panic here. Other nations, France, Spain, Brazil, would have Trent Alexander-Arnold and Foden in their starting 11. I understand it from watching it a little bit, having watched Trent Alexander-Arnold. You see, a game of that where we lack creativity. You think them two players should really be in there?"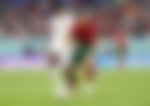 Twitter is mad at Neville
Twitter is not happy with Gary Neville for his remarks. Here are some tweets,
He's one of the reasons people doubt Trent. These pundits chat crap to profit off prolific footballers' names

— 𝗪𝗶𝗻𝗴𝗠𝗮𝗻™️ (@RobTrent66) November 25, 2022
He should be a politician as he changes his mind to suit his agenda…. and if TAA starts and there is a goal, no matter who made the mistake it will be TAA's fault as he said he wasn't fit to start before the tournament began….😡😡

— Dave Selby (@segger0151) November 26, 2022
He says something one week and says the totally opposite the following week. Always has done. Even during games he does that. But sure its all about opinions.

— bazza mcq (@barrymcq) November 25, 2022
He also said he'd speak out about some stuff he accused Qatar of. He's been strangely silent on that front…..

Maybe he's developed a new desire to keep his head attached to his body whilst in Qatar.

— Chris Cafferty (@ChrisCafferty7) November 25, 2022
ADVERTISEMENT
Article continues below this ad
Gary isn't a manager. Certainly not for Spain, Brazil, nor France.

— Glen Carding (@AHLglen) November 25, 2022
Fans are slamming Gary but few are supporting him, given the performance of Alexander-Arnold. However, it may sound England did struggle a bit against the USA in what should have been an easy match after their ruthless victory over Iran.
ADVERTISEMENT
Article continues below this ad
Watch this story: From Arsenal to PSG – Clubs That Almost Signed Cristiano Ronaldo
Neville, two days ago, made predictions on Spain vs Costa Rica, stating he doesn't see any goal in the match. Spain went on to make this game one of their best and won the game 7-0. Spain had 7 goals in a match, pundit said he doesn't see a goal. He was just unlucky that day!