After Golf and MMA IMG's New Deal With MLS Set to Change the Face of Soccer Forever
Published 12/28/2022, 10:00 AM EST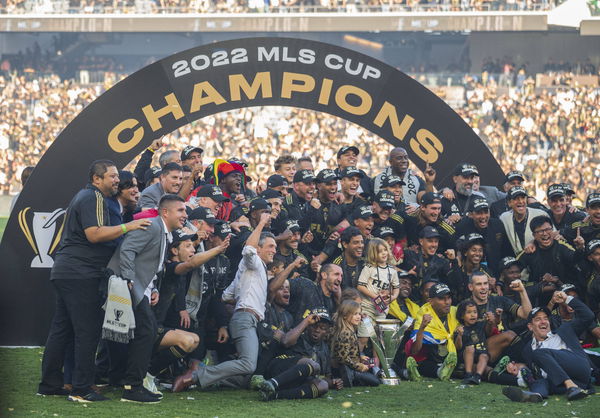 Data is important in every field. It helps quantify efforts and in turn improve performance. Many sports have experienced analysts in their teams to help them understand their play and prepare better for their opponents. The biggest news from MLS came this week as they signed a deal with tech company IMG Arena to make it easy, and efficient for them to process data for various purposes. This decision has the potential to revolutionize the MLS and how it is seen in the US. The president of IMG Arena himself talked about how they will help and work together to make soccer better.
After announcing the deal, IMG Arena president Freddie Longe spoke about the ins and outs of the deal. How they will tailor their experience to work with the organization, and how it will benefit the viewers as well.
ADVERTISEMENT
Article continues below this ad
How will IMG Arena tailor soccer for US audiences?
While talking to the SBC Leaders Magazine, Longe talked about how the company will be helping provide data that will revolutionize betting in MLS and how the US audience will use the data by them to have mico-betting. He said, "The power of data is its ability to help audiences further understand and connect with the game in a digestible format. Our award-winning Event Centres – already successfully implemented in golf and MMA – offer a unique data-driven front-end solution that visualises data in a way that informs and engages the fan."
ADVERTISEMENT
Article continues below this ad
They seem to have something revolutionary planned for the MLS audience. According to him, MLS will help provide data related to the performance of every player individually. Which will help the US Audiences to examine their performance more efficiently. It will help them make better decisions while betting.
How it can affect Soccer's popularity
While this seems like a very impactful decision, it will surely take time to implement. Soccer is the biggest sport in the world but in the USA it is yet to make an impact. The USA audience feels more connected to NBA and NFL. 
ADVERTISEMENT
Article continues below this ad
Watch This Story: Biggest Transfers of 21st Century in Soccer
NFL is trying to make it possible for them to compete with the big four. Implementing a way to bring bright changes to the betting system will help them make an impact.